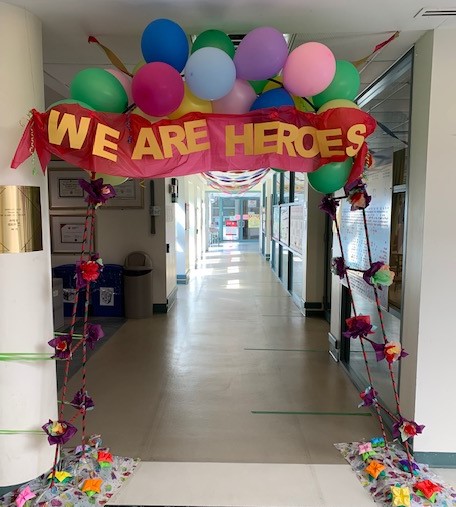 The McNicoll Centre got a scare in April when an employee and later a resident tested positive for COVID-19. The entire Yee Hong team pulled together to implement a comprehensive safety plan. On May 6, Toronto Public Health lifted the outbreak order after dozens of negative tests confirmed no evidence of COVID-19 at the facility.
"You put fear, uncertainly and anxiety aside as you, our Ground Floor staff and Dr. Chiu, walked into your unit after we received the test result," said Executive Director Ivan Ip. "You showed courage, hope, compassion and professionalism."
"I admire your selflessness. You will forever be honored in Yee Hong's history as the heroes who stood proudly beside the seniors you care for and will continue to stand until this crisis is over. You have not bowed down to the burdens of this pandemic."
Yee Hong honors the staff and physicians of the McNicoll Centre. We also thank their families for supporting them to come to work, day after day, and demonstrate heroism and compassion.