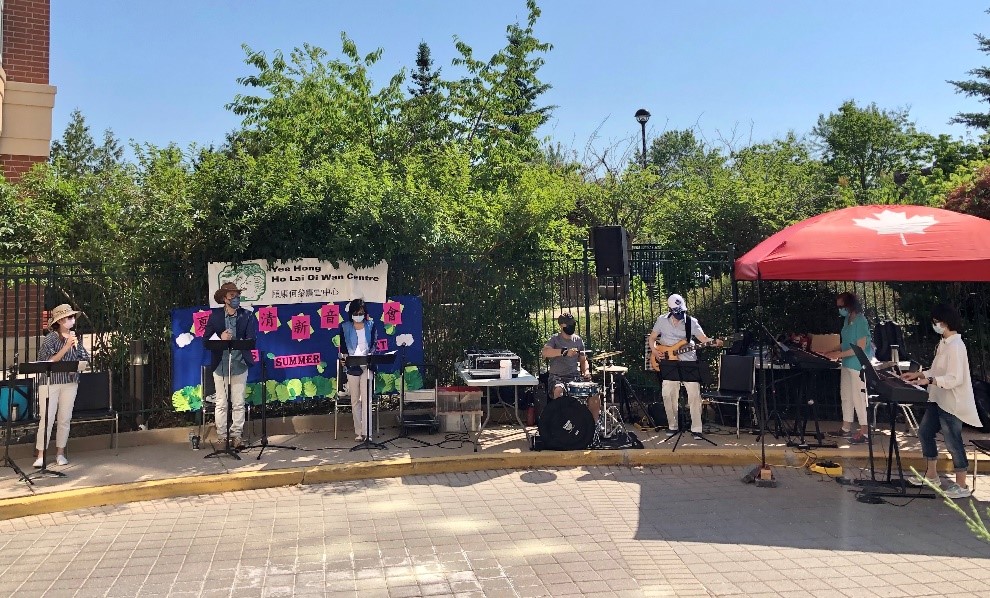 To take advantage of the fine sunny weather, an outdoor live concert for our residents was held at the front entrance area of Yee Hong Markham Centre on Monday July 6th, 2020. Seven members of the well-known band 'Doulos' were invited for the performance.
A total of 53 residents attended the concert from the covered area with considerations for physical distancing. A livestream video was broadcast to resident units for those who could not attend the concert as well as another 30 Markham Adult Day program (ADP) clients who live in the community to watch the performance virtually.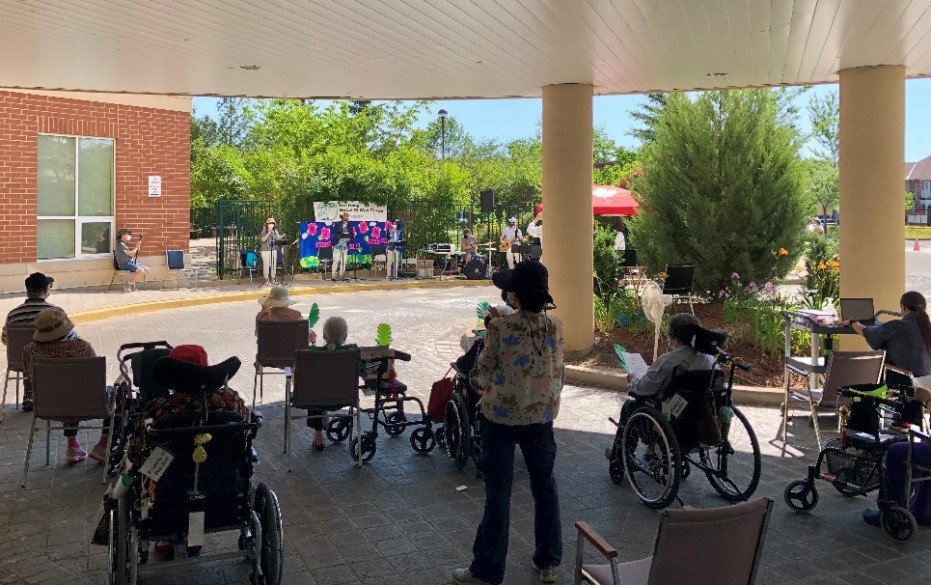 Taking a break from their indoor setting, the residents enjoyed the refreshing outdoor weather as well as the superb performance. The band played many golden oldie songs, and copies of the lyrics were printed in large size font for easy reading and singing along. The residents could even make requests the band to play their favorite songs. The residents were very excited and enjoyed very much such an event amid the pandemic.
Special acknowledgements to the efforts of the Adult Day Program and Long Term Care staff who helped make the concert a successful event and uplift the passion of our residents and staff to carry on.