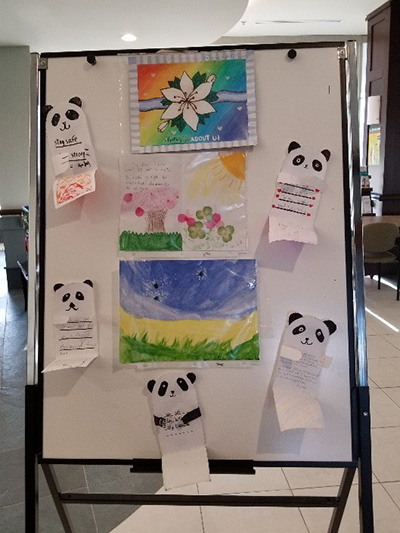 Cards and drawings from the children of YICEO
We are extremely grateful for the support of our community in response to the COVID-19 pandemic.
The Youth International Culture and Education Organization (YICEO) generously donated about 100 masks to the Yee Hong Markham Centre. To accompany this generous donation, the children at their organization sent creative and beautiful drawings together with their handcrafted "Panda" cards.
Through the drawings and the cards, they expressed their genuine support to Yee Hong by encouraging everyone in the facility to "Stay Safe, Stay Healthy, Stay Connected". A simple yet touching message expressing that Yee Hong is not alone in facing the pandemic, and that we have the support of the community behind our backs.
These lovely drawings are now posted in the lobby of the Markham Centre for our staff to enjoy. The cards and the masks will be distributed to staff during National Nursing Week, May 11-17, 2020.