Yee Hong is a dynamic and progressive organization providing culturally appropriate health and social services for seniors. Over the years, we have built a strong reputation as a provider of choice, an honor made possible by our team of highly skilled, knowledgeable and caring employees. As an employer, we are committed to providing and maintaining a rewarding working environment for our employees, by offering: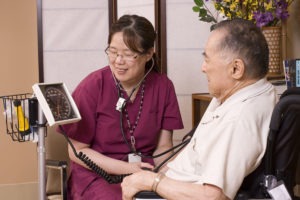 A competitive compensation package
Meaningful and challenging work
Culture of continuous learning and ample development opportunities
Supportive, healthy and safe work environment
Workplace wellness programs
Trusting and harmonious environment
Visionary and strategic leadership
Board Opportunities
If you are interested in joining the Board of Directors for Yee Hong Centre for Geriatric Care, please click here for more details.
Job Openings
If you are interested in a career at Yee Hong, please review the available opportunities in our Job Openings section below:
Important notice to potential job applicants:
Yee Hong Centre for Geriatric Care provides the following information to help protect you from people who may falsely use our organization's name to get personal information or money:
We do not send unsolicited email, text messages, or make telephone calls asking for personal information or payment for recruitment purposes, and any organization claiming to represent us in this regard may be making a false claim. Please delete such messages or hang up.
To be sure you are communicating with us, type our website address (www.yeehong.com) into your internet browser directly (do not use any supplied link given) and then use the appropriate link or contact information