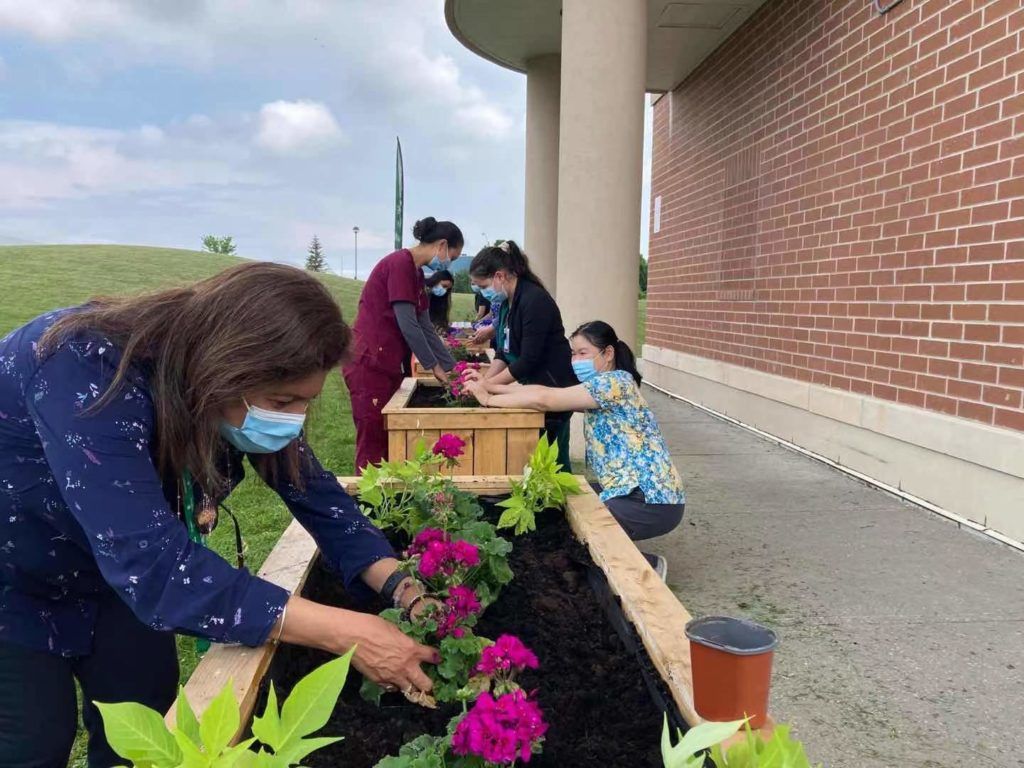 Staff and volunteers plant spring flowers outside the Yee Hong Peter K Kwok Hospice
Yee Hong Hospice is celebrating special recognition for volunteer Kamilla. She is the 2021 recipient of Hospice Palliative Care Ontario's "June Callwood Circle of Outstanding Volunteers" award.
Serving people at the end of life's journey is "equal parts challenging, fulfilling, and greatly inspiring," Kamilla explains, and she finds strength in the "warm and welcoming environment fostered by everyone at the Hospice."
"I will always endlessly admire the personal support workers and nurses for their immense dedication and compassion; the housekeepers for their work ethic and being crucial to the Hospice's homelike and hospitable nature; the volunteers for the time and skills that they generously choose to share; the social workers and psychotherapist for being an additional support to the residents and their families; the Executive Director for her leadership and vision to create a place like Yee Hong Hospice to exist; and all the other unnamed, but also significant, workers for contributing their efforts to keep the Hospice running smoothly."
We congratulate Kamilla on her award and we thank her for dedicated service to the residents of our hospice. Read Kamilla's testimonial in full here.