A Better Future for Caregiving Knowledge Exchange Conference
This free conference supports agencies and organizations working with informal caregivers.
Join us for a better future for informal caregivers in the community, a report on our caregiver need study and networking opportunities with industry professionals.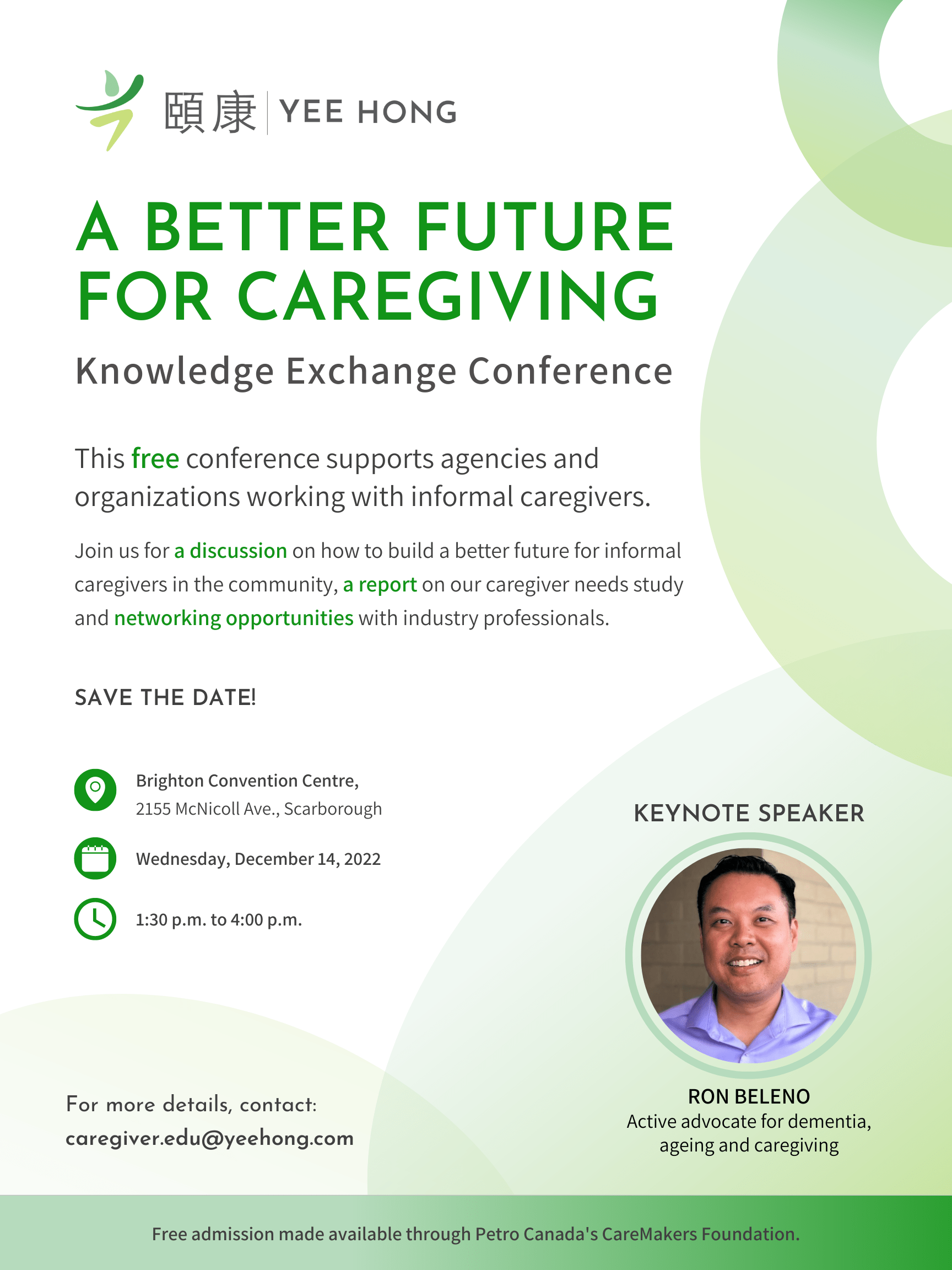 SAVE THE DATE!
Brighton Convention Centre
2155 McNicoll Ave., Scarborough
Wednesday, December 14, 2022
1:30 p.m. to 4:00 p.m.
For more details, contact:
caregiver.edu@yeehong.com