Hepatitis C and Related Diseases

Hepatitis C poses a serious threat to population health. Many immigrants come to Canada from countries with a high prevalence of hepatitis C (3% or higher in their country of origin). Individuals who are unaware that they are infected can spread the disease. Chronic hepatitis can lead to liver damage, liver cancer, and the need for liver transplants.
Resources for Health Care Professionals
Training Manual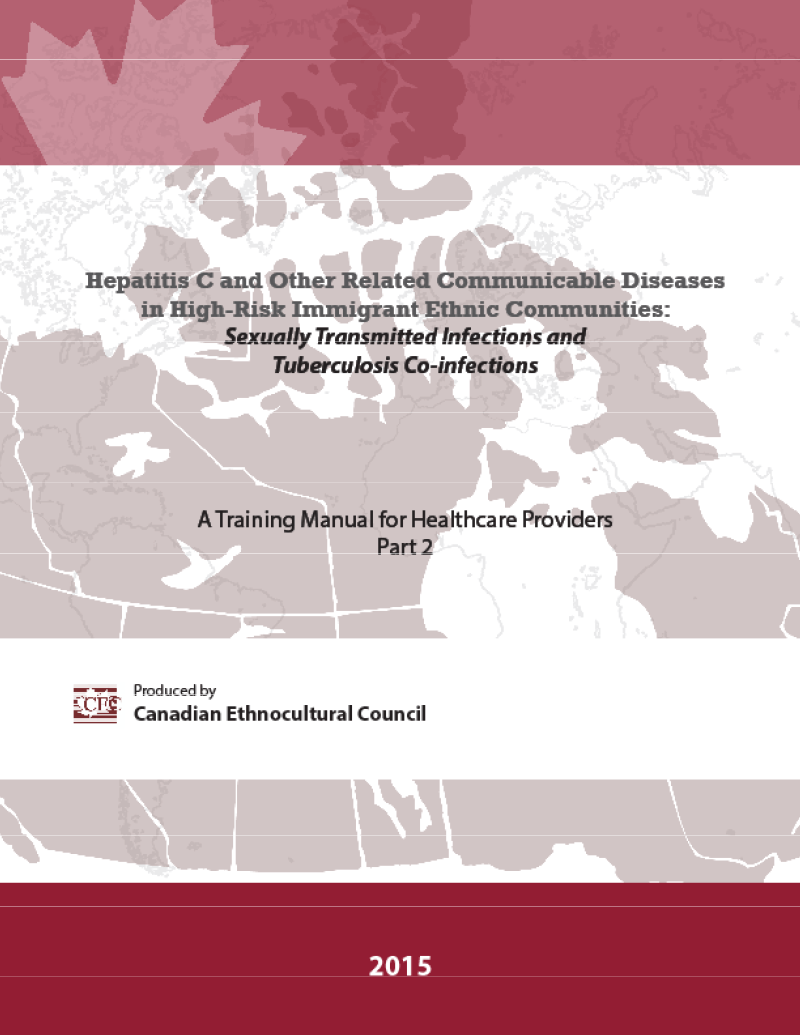 Hepatitis C and Other Communicable Diseases in High-Risk Immigrant Ethnic Communities: Sexually Transmitted Infections and Tuberculosis Co-Infections
A Training Manual for Healthcare Providers
Part 2
Training Manual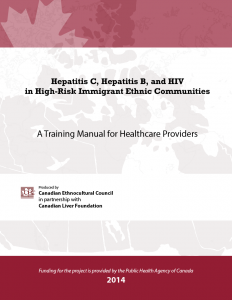 Hepatitis C, Hepatitis B, and HIV in High-Risk Immigrant Ethnic Communities
A Training Manual for Healthcare Providers
Disclaimer: The content in this Section including but not limited to text, graphics, images, and information, etc. ("Content") was created by Canadian Ethnocultural Council (CEC). The Content is for informational and educational purposes only, and is not intended to be a substitute for professional medical advice, diagnosis, or treatment of any kind. Yee Hong Centre for Geriatric Care makes no representations or warranties of any kind, express or implied, about the completeness, accuracy, reliability, suitability or availability of the information, products, services, or related graphics contained in this Section, including the publication, the links, the announcements and/or other materials, etc. under this Section for any purpose. Any reliance you place on such information is therefore strictly at your own risk. Yee Hong will not be liable for any losses and damages in connection with the Content.