Congregate Dining is designed to bring isolated seniors together for nutritious meals and social, educational and recreational activities.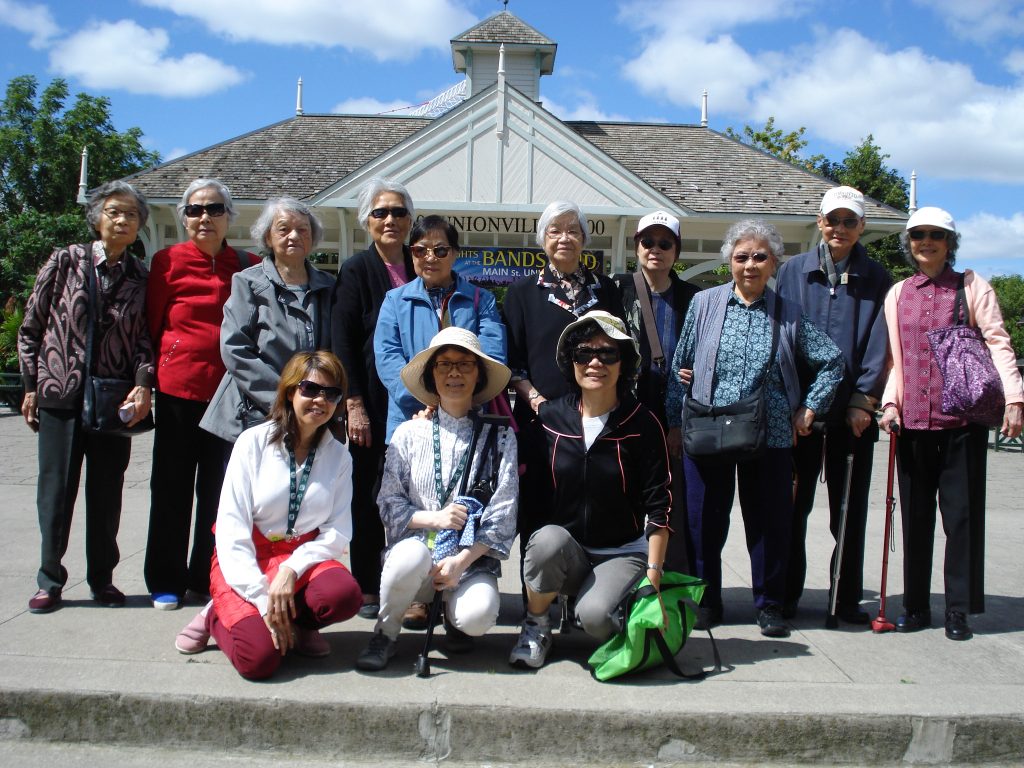 Eligibility
Seniors 55 years and older who are isolated from community activities due to functional limitations.
Activities
Educational, recreational, physical and social activities
Special events
Outdoor activities
Snacks and lunch
Fees
Fees include all direct activity expenses. Additional fees will be charged for transportation, outings and special events. Please contact individual centres for more information.
Application
Referrals are welcome from medical professionals, social workers, family members, friends or clients themselves. An assessment is required prior to admission.
Contact Us
Markham, Scarborough and York Region
Yee Hong Centre – Scarborough McNicoll
2311 McNicoll Ave., Scarborough
Tel: (416) 412-4571 ext. 2613
Mississauga
Yee Hong Centre – Mississauga
5510 Mavis Rd., Mississauga
Tel: (416) 412-4571 ext. 4301