Virtual Reality for Seniors (VRS)
The Virtual Reality for Seniors (VRS) Program at Yee Hong provides seniors with a platform to learn to use virtual reality (VR) technology. VRS participants engage in a variety of VR games and experiences that promote cognitive and sensory motor exercise. Participants' shared experiences of learning to use VR technology help foster social interaction and create new connections between participants. Virtual reality programming is available for Yee Hong's long-term care residents and participants of our Adult Day Programs, Congregate Dining, and Active Senior Programs as well.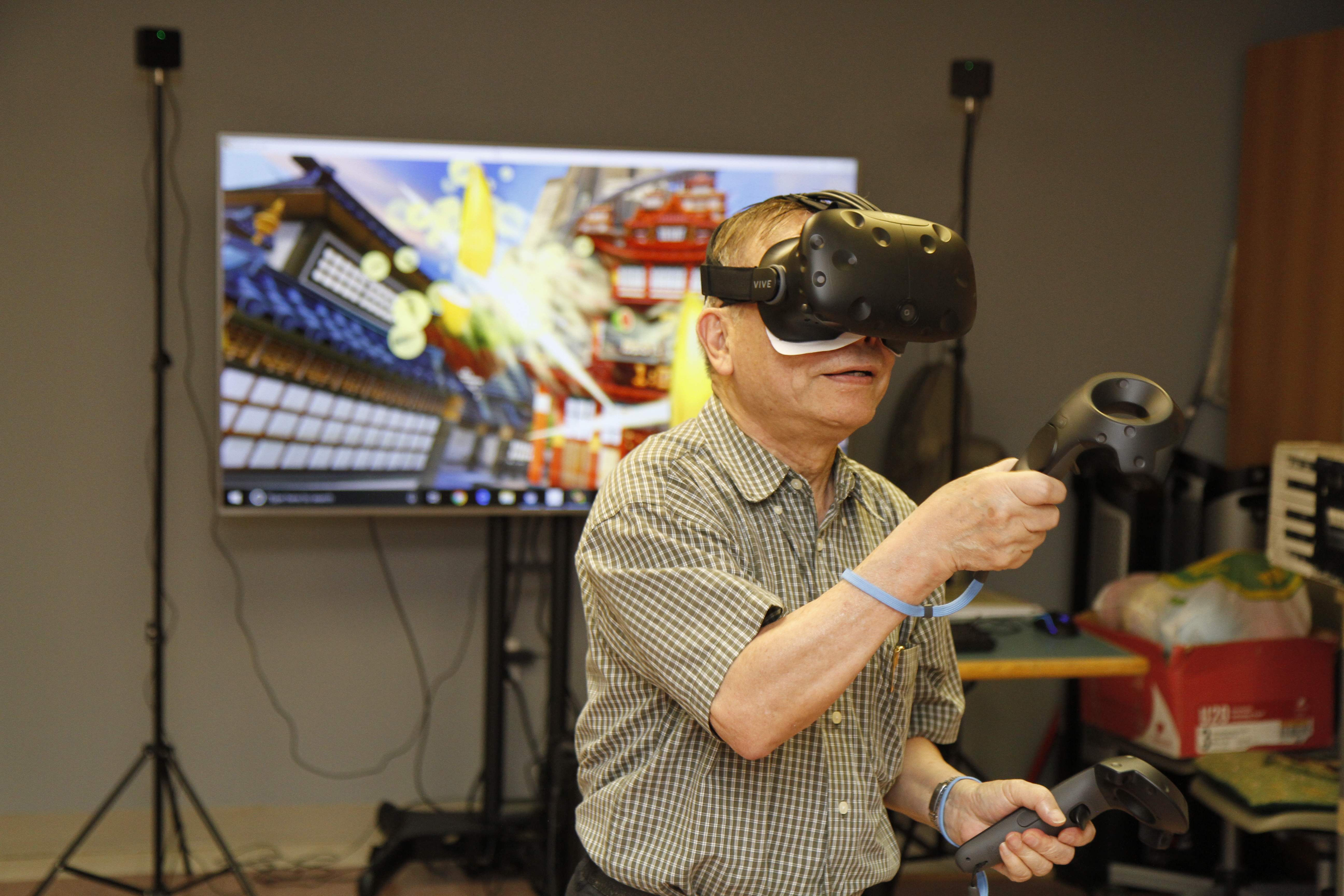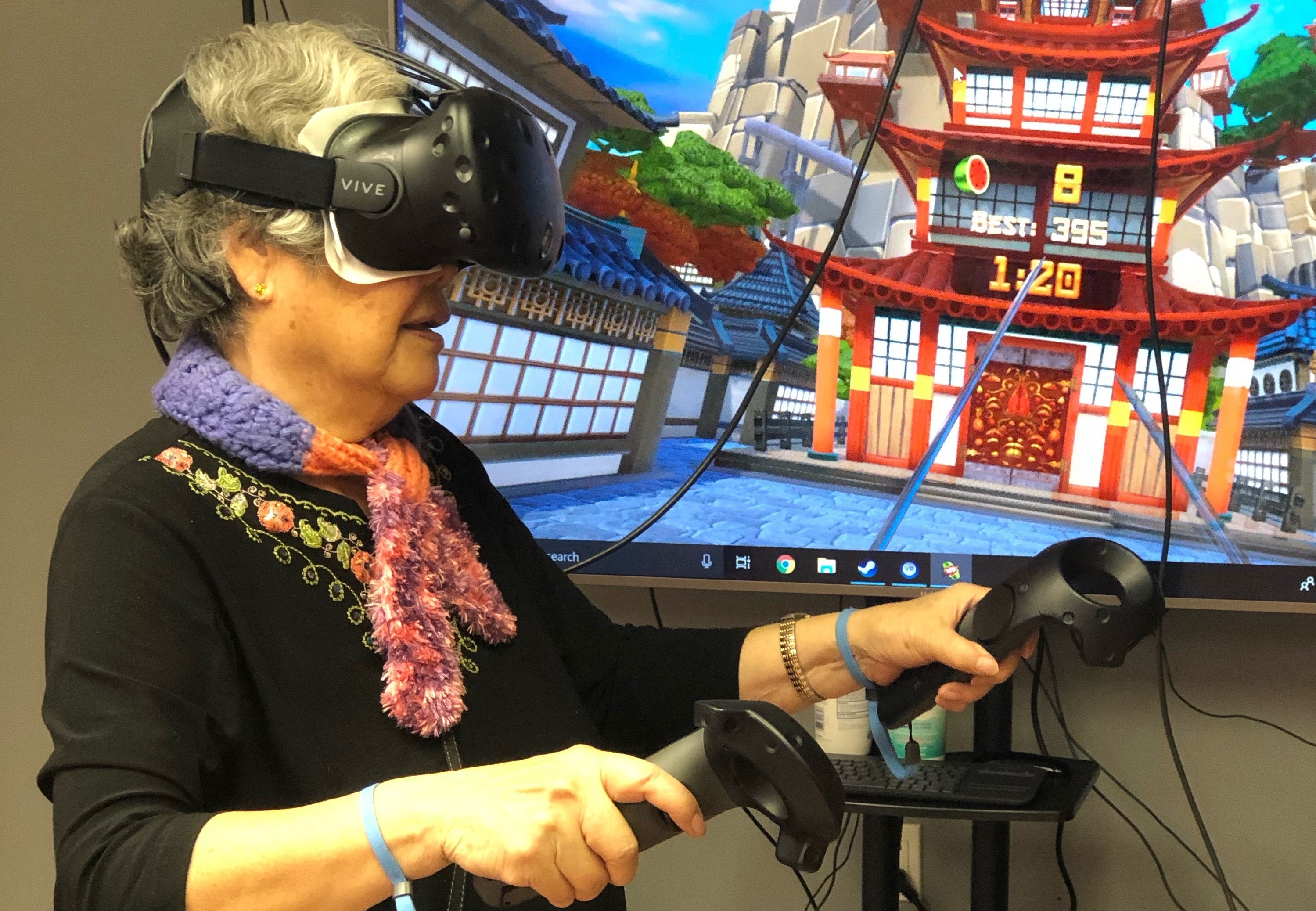 We Also Offer
VR Programs
Service providers who wish to introduce VR to their seniors but are not yet ready to invest in the equipment can book our team in to run program sessions.
Training and Consultation
We offer training and consultation to guide service providers through the process of implementing VR programming for seniors.
VR at Special Events
From seniors' birthday celebrations to staff team-building events, we can complement your occasion with our VR service.

VR Guidebook
A guidebook sharing Yee Hong's experiences in piloting the VRS Program has been developed and is available for purchase. This guidebook explores different types of virtual reality devices and provides tips and best practices for facilitating seniors' programming using VR technology.

Contact Us
Programs & Services Development
416-412-4571 x 2612
virtualreality@yeehong.com