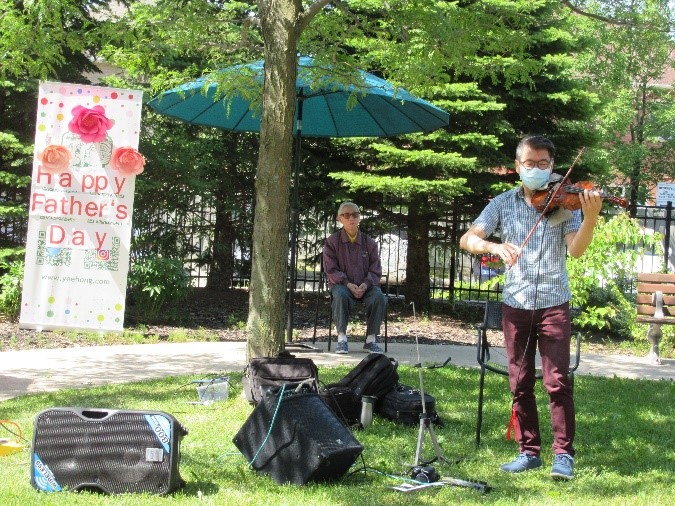 Residents at the Yee Hong Centre for Geriatric Care at Mississauga enjoyed a special outdoor violin recital on Friday June 19. Performer Alex Cheung is a professional violinist and violin teacher, he is also the son of one of our dear residents living at Yee Hong. He came to play violin for the residents in an effort to lift the resident spirits due to the pandemic as well as to help celebrate Father's Day.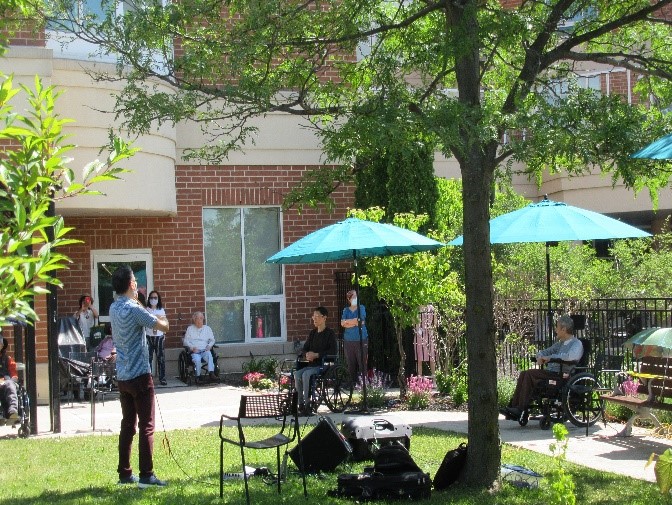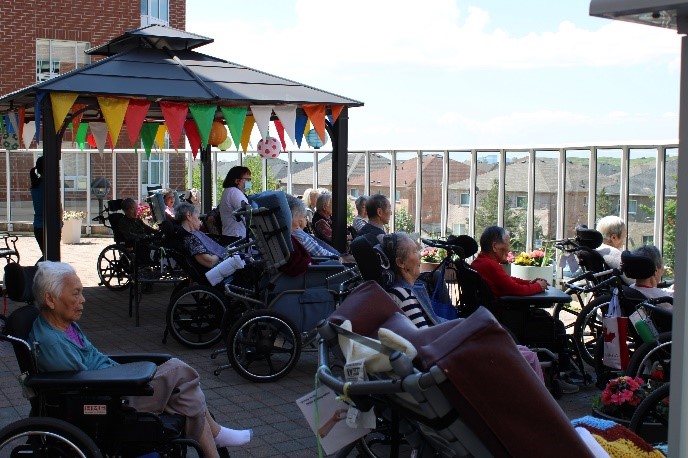 Some residents enjoyed watching the music performance at the Yee Hong Garden in a safe distance, some sitting at the 2/F patio, and some inside the building with the windows opened. Alex played the violin for the residents, with beautiful pieces such as the classical Canon in D, the Chinese song "The Moon Represents My Heart", Eleanor Rigby by The Beatles, Celtic fiddle tunes, "疫境同行 Walking together during pandemic" (Hong Kong pop song reworked for thanking the frontline workers) and more. Alex's father is in fact the one who got him started on violin when he was 5! It was a really touching scene and those who were there can feel the love channeling through the music in the air.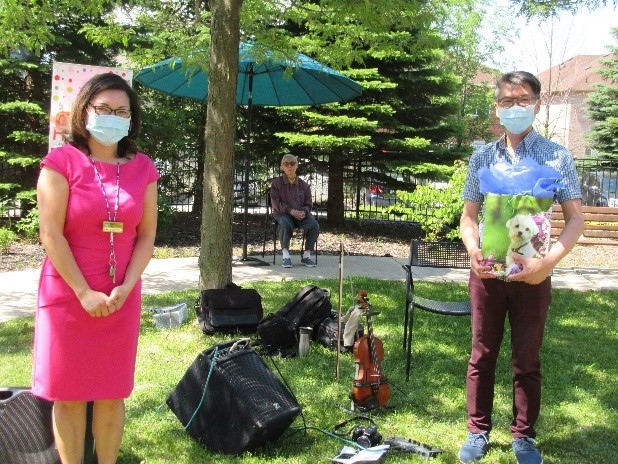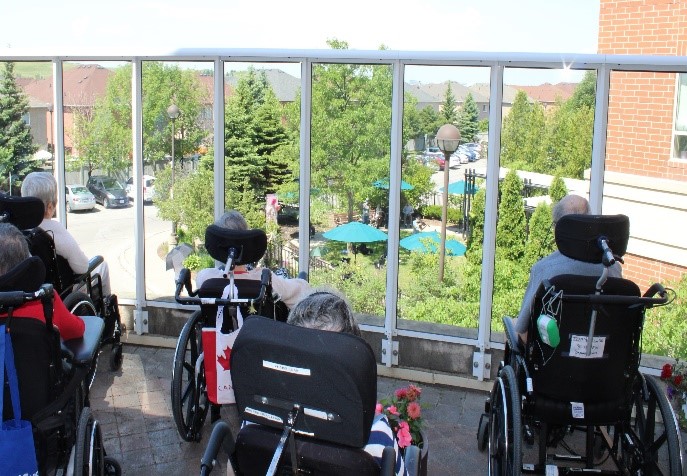 Alex said, from his perspective as a family member, "I'd like to thank all the staff at Yee Hong for doing such an excellent job in keeping the residents and staff safe and healthy!" He and his family are grateful for Yee Hong being prepared and vigilant right from day 1!