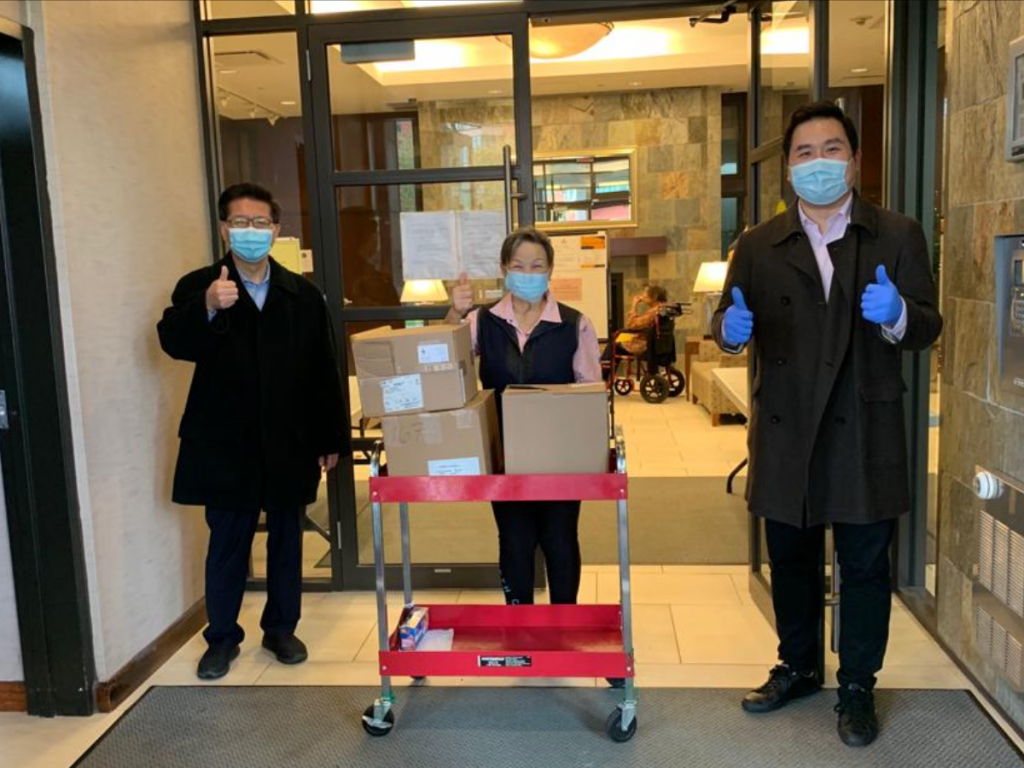 Dr. Joseph Wong, Mrs. Julia Chan, and MP Shaun Chen
Masks are indispensable items during the pandemic. When Toronto City Councillor Cynthia Lai offered free masks to constituents on May 11, residents of Yee Hong Garden Terrace (YHGT) were concerned they would be left out. The distribution would occur at the councillor's office at a specific date and time. The number of masks was limited.
Fortunately, Mrs. Julia Chan phoned the councillor's office to ask if masks could be delivered to YHGT. She also contacted her Member of Parliament Shaun Chen. The result was encouraging! The councillor agreed to deliver and the MP agreed to donate more masks.
After receiving the masks, Mrs. Chan, together with a total of 15 floor representatives of the two buildings, distributed the masks to all units. The residents were very happy because they did not need to go out to get the masks. By staying at home, residents also play a part in fighting the pandemic.
We can see that Mrs. Chan is very proactive in serving the residents of YHGT. Her selfless and considerate spirit are worthy of our appreciation. Mrs. Chan shows us what makes YHGT a peaceful and harmonious place for the elderly to live.