Yee Hong is home to incredible seniors with rich life experiences. Our conversations with our residents always leave us feeling refreshed and inspired.
This month, we're shining a spotlight on Tam Por Por, a McNicoll Centre resident who began her decades-long journey with Yee Hong as a volunteer. Tam Por Por, thank you for sharing your story with us!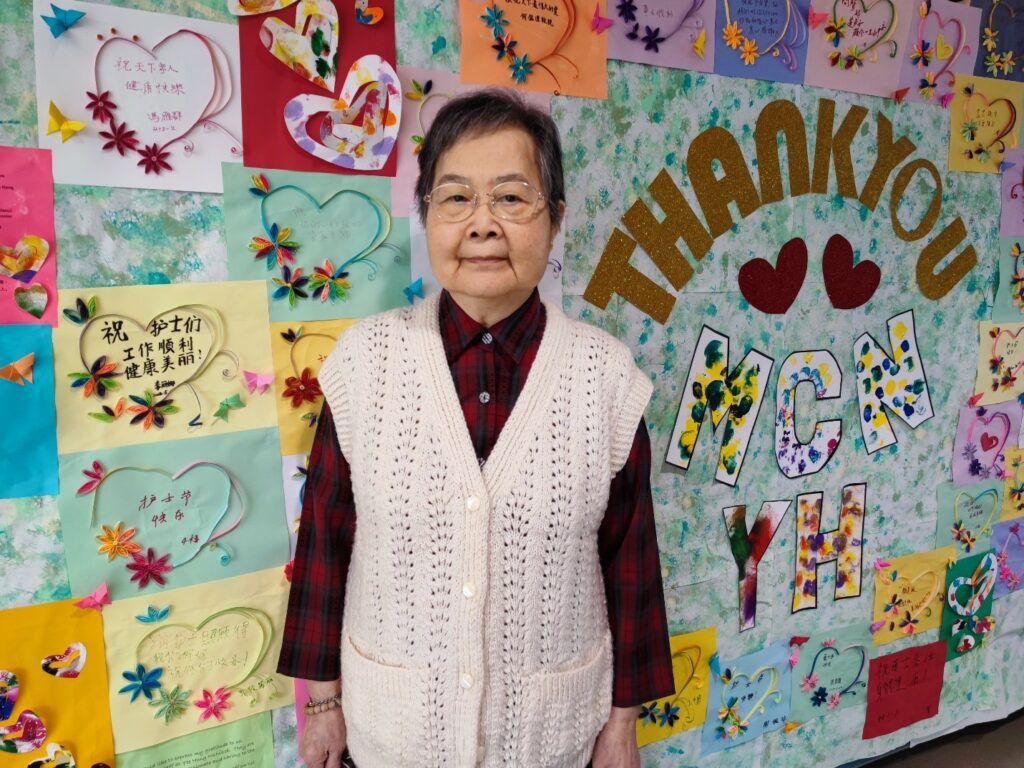 Hello, I am Ms. Tam, Wai Ling. Many here call me Tam Por Por. I have been living at Yee Hong Centre Scarborough McNicoll for 7 years.
My journey with Yee Hong started few decades ago: I was a volunteer. I helped mainly with delivering meals on wheels in the community, and a cooking class in a senior building call Villa Elegance for 20 years. I continued the cooking class up until 2019, even when I was living in LTC. I did not want to give up my passion for cooking. As my health deteriorated, and after a hip surgery, I only contributed in the smaller tasks of folding envelopes and training staff to cut vegetables in the kitchen. In 2018, I also took up the role of a Resident Council Member for 2 terms. I enjoyed representing the residents living in the unit. I helped speak up for them by raising concerns and giving feedback regarding our care, services, and most importantly, food.
I love food, as you can tell. I enjoy the simplest of oatmeal, congee, eggs and buns in the morning. My opinion on the lunch and dinner is a different story. It is about presentation, like how the vegetables are cut will affect the texture of the celery or fury melons. Food is associated with our memories and where we come from. It is very hard to cook, as the Chinese continent is filled with different dialects and cooking styles. But I will contribute what I can to help improve the residents' experience. I am glad to have opportunity to share my knowledge on cooking here.
I am here without any family, speaking mainly of my 5 children. I worked so hard to raise them and now they can enjoy the lives they want. I am happy for them. I am glad we are able to connect regularly, often on the screen and a few times in person in the past few years. Now, my family is the staff and other residents here. It is good to see staff of the same ethnic and culture. To be cared for by someone you are comfortable to share your joy and pain with is a blessing. I appreciate my life here with activities like origami, crafts, karaoke, gardening, taking strolls in the area and programs about Chinese history. Origami and crafts are always creative and new. Karaoke and Chinese history are for reminiscing and familiarity. Gardening and strolls help me move and allow nature take its course.
I hope my journey brings light and positivity to living in a culture specific long-term care home. Thank you for reading my sharing of experiences!
Sincerely,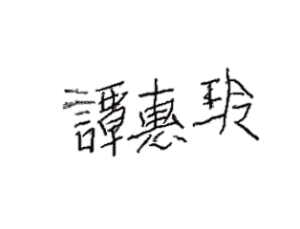 Tam, Wai Ling a.k.a. Tam Por Por