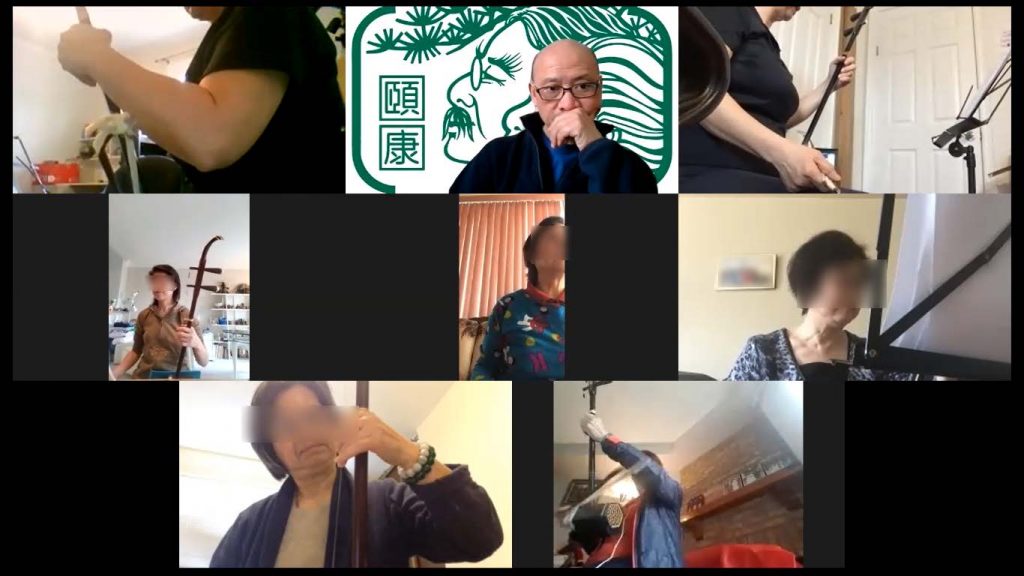 Philip sits in on the erhu class to provide support
Yee Hong Macrobian Club interest classes paused in mid-March due to COVID-19. Many of these classes are now available online thanks to Philip Ho, a Program Worker in Active Senior Department, who has made these virtual classes possible.
As many Macrobian Club members are not familiar with social media, Philip has spent many hours since April conducting one-on-one sessions with instructors and participants on how to use Zoom. He also logs on to every class to make sure it goes smoothly and provides prompt assistance should something go wrong, even though some of the interest classes take place in the evening and on weekend.
"Philip's tireless effort is important to the success of the Macrobian Club's virtual interest classes," said Isabella Tong, Program Coordinator. "We are working on expanding the online option for other community courses within the Active Senior Program."