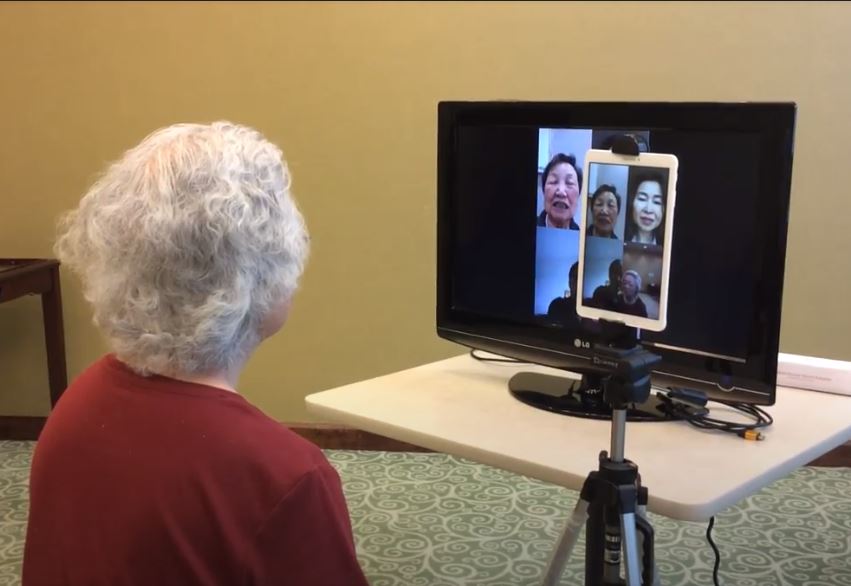 Mrs. Won is a resident of Yee Hong Garden Terrace. Apart from her interest in cooking, she loves to practice Tai Chi as a routine to keep fit and healthy. Unfortunately the pandemic suspended all activities including her Tai Chi class. On the morning of Friday, May 1, she was so happy to meet and chat virtually with her Tai Chi Sifu and the instructor she had missed for weeks.
Yee Hong Garden Terrace will arrange a live chat session by WhatsApp or Face Time for residents to meet their friends or family members. To schedule a conversation with someone you love at Garden Terrace, register with the Management Office at 416-940-4820.
Live video chats can shorten the distance between loved ones, and ease feelings of isolation. In the first three weeks since the service launched at Garden Terrace, 40 residents chatted with family members or friends. Let's stay connected despite the pandemic!