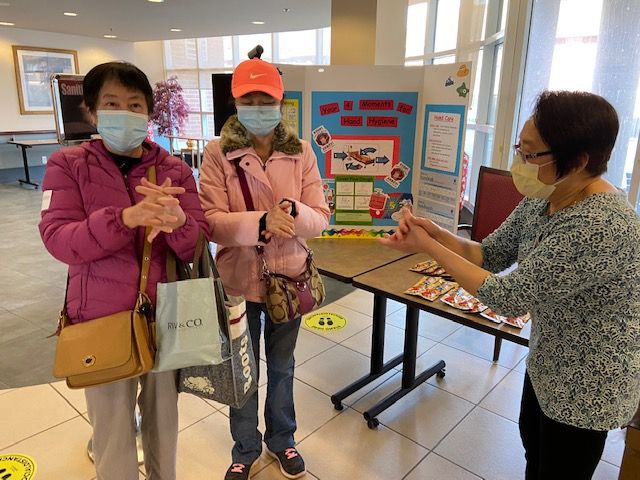 If you've been to one of our Centres lately, you'll know safety is still a top priority. The pandemic isn't finished, and we continue to assess the risk and adjust our measures.
As summer begins, a few things are changing and a few are the same:
When you arrive, answer the questions on Yee Hong's COVID-19 screening app on your phone.
Wear a mask as you enter, sanitize your hands, and switch to one of our approved masks at the COVID test station.
Everyone coming through the door takes a rapid test, which is valid for entry to our Centres for 48 hours. Remember to stamp and update your passport.
At all times in our Centres, whether you are visiting or volunteering, you are required to wear a mask covering your mouth and nose.
On the news we're also hearing about Monkeypox infections in Canada. Although the risk is very low in long-term care homes, you can improve safety for everyone by washing your hands often. Masks and frequent hand hygiene make us safe from other diseases, not just COVID-19.