This program provides structured and supervised social, recreational, physical and educational activities for frail seniors, post-stroke clients and those living with dementia. It helps prevent social isolation and encourages independent living in the community as well as provides support and information services for caregivers.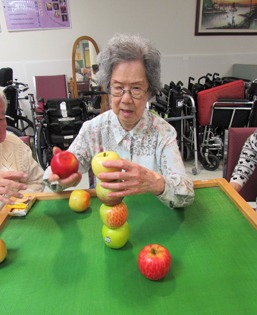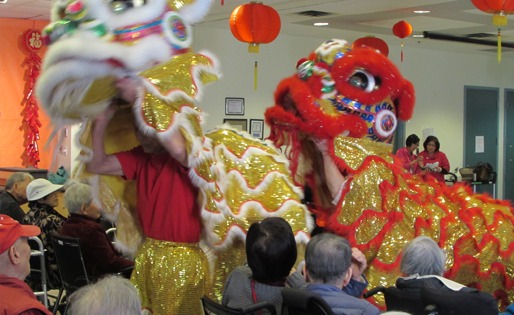 Eligibility
People requiring assistance in daily living
People requiring health monitoring and supervision on a regular basis
People living with a cognitive impairment such as Alzheimer's disease
People isolated from the community due to functional limitations
People at risk of being left alone
People whose caregivers require regular periods of relief
Activities
Educational, physical, recreational and social activities
Assistance with activities of daily living
Individual/group supportive counselling
Snacks and hot lunch
Foot care service
Caregiver support program
Extended hours are available upon request. Evening hours are also available on Wednesdays from 3:00 pm to 9:00 pm at the Mississauga Adult Day Program.
Fees
Fees include all direct activity expenses and vary depending on the program. Additional fees will be charged for transportation, outings and special events. Please contact individual centres for more information.
Application
Referrals are welcome from medical professionals, social workers, family members, friends or clients themselves. A personal interview is required to determine eligibility. The application for the Mississauga Adult Day Program should go through the Mississauga Halton Local Health Integration Network (telephone: 905-855-9090 or toll free: 1-877-336-9090).
Contact Us
Scarborough
Yee Hong Centre – Scarborough Finch
60 Scottfield Dr., Scarborough
Tel: (416) 412-4571 ext. 5612
Yee Hong Centre – Scarborough McNicoll
2311 McNicoll Ave., Scarborough
Tel: (416) 412-4571 ext. 2621
Markham
Yee Hong Ho Lai Oi Wan Centre – Markham
2780 Bur Oak Ave., Markham
Tel: (416) 412-4571 ext. 3603
Mississauga
Yee Hong Centre – Mississauga
5510 Mavis Rd., Mississauga
Tel: (416) 412-4571 ext. 4301