Caregiver Education & Support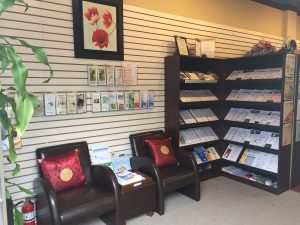 Caregiver Education & Support services aim to increase the knowledge of health issues common to seniors, care management and community resources available to enhance the coping skills of caregivers and provide opportunities for ongoing social and emotional support.
Eligibility
Family members and individuals providing care and assistance to elderly relatives, including caregivers of stroke survivors and clients living with dementia.
Services
Supportive counselling
Group and social activities
Educational and training sessions provided by the Care Ambassador program
Mutual help activities
Displays and exhibitions at outreach events
Publications
Application
Referrals are welcome from medical professionals, social workers, family members, friends or clients themselves.
Contact Us
Caregiver Education
Yee Hong Caregiver Education and Resource Centre
360 Highway 7 E., Unit 17, Richmond Hill
Tel: (416) 412-4571 ext. 2360
Caregiver Support
Yee Hong Centre – Scarborough McNicoll
2311 McNicoll Ave., Scarborough
Tel: (416) 412-4571 ext. 2608
Yee Hong Centre – Mississauga
5510 Mavis Rd., Mississauga
Tel: (416) 412-4571 ext. 4302