Chronic Disease Self-Management Program
Based on the esteemed Stanford University model, this program is designed to help people with chronic diseases improve their quality of life. It empowers clients with self-management skills in medication and emotional management and spreads public awareness of the importance of self-management in coping with chronic health conditions in the Chinese community.
As a licensed agency, Yee Hong provides this program as well as the leaders' training program. Our qualified T-trainer trains Master Trainers and our five Master Trainers in turn provide training for Program Leaders. In 2007 and 2008, Yee Hong's Living Well with Chronic Diseases – Chronic Disease Self-Management in Chinese Community program was elected twice to enter the Celebrating Innovations in Health Care Expo.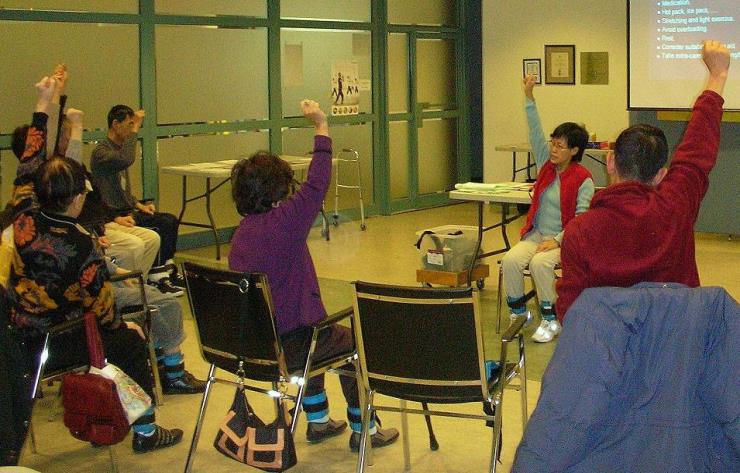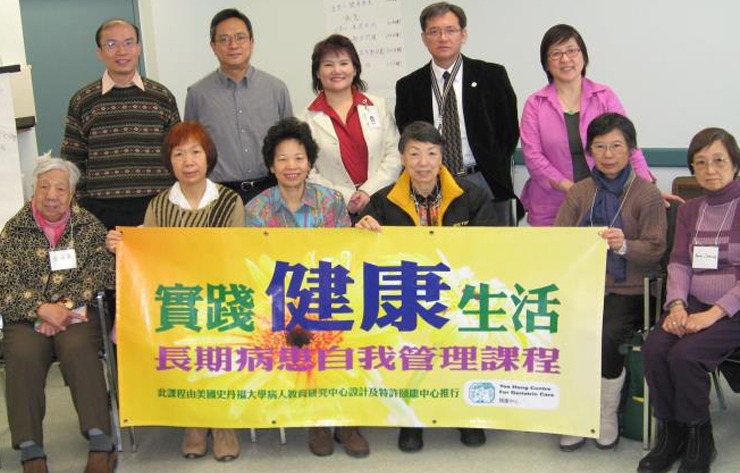 Characteristics
Community-based
Small group setting, highly structured and interactive
Disease-specific for clients with Parkinson's disease, diabetes and chronic pain
Multidisciplinary approach, with support from registered pharmacists, physiotherapists, occupational therapists and social workers
Ongoing support groups for participants of disease-specific programs and their caregivers
Programs
General program
Disease-specific programs:

Living well with chronic pain
Living well with diabetes
Living well with Parkinson's disease

Leaders' training program
Fees
Fees vary depending on the number of sessions and type of program.
Contact Us
Yee Hong Caregiver Education and Resource Centre
360 Highway 7 E., Unit 17, Richmond Hill
Tel: (416) 412-4571 ext. 2360