Leadership Agility and Mental Resilience During COVID-19
Wednesday 24 March, 2021 @ 11:00 AM

-

12:00 PM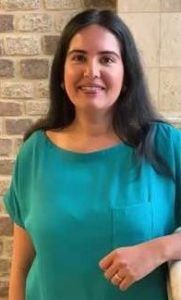 COVID-19 has placed many health care leaders in a high challenge work environment with competing demands on our time and energy. At the same time, we have a unique opportunity to flex our leadership muscles and utilize new tools that will create a high support environment and foster our learning agility and mental resilience. In this webinar, we will learn about mindfulness and reflection as tools to slow down and deepen our new learning. We will discuss how to effectively manage our energy and recognize signs of depletion. Participants will walk away with a series of micro behaviours, reflective questions and tools that effectively support our personal growth.
Speaker: Ms. Hamida Bhimani, RN, BScN, MHSc, CHE, Leadership Program Facilitator at the Schulich Executive Education Centre, York University
Platform: Zoom
Speaker Biography:
Hamida Bhimani is driven and passionate about propelling individuals and teams to achieve their full potential. She executes leadership development, coaching, and organizational performance measurement and excellence initiatives in health care. She co-facilitates a dynamic leadership program for women at the Schulich Executive Education Centre at York University entitled "Leadership for Women: Practical Strategies for Success". She has held leadership and project management roles in the academic, research and government sectors. Her most recent board roles include President of the Ontario Association of Public Health Nursing Leaders and member responsible for the Women's Portfolio on the Ismaili Council for Canada. In her board roles, Hamida has designed leadership programs for immigrant members of the community, young women's mentoring program and organizational performance measurement tools including scorecards and dashboards.