Our Future Is Your Future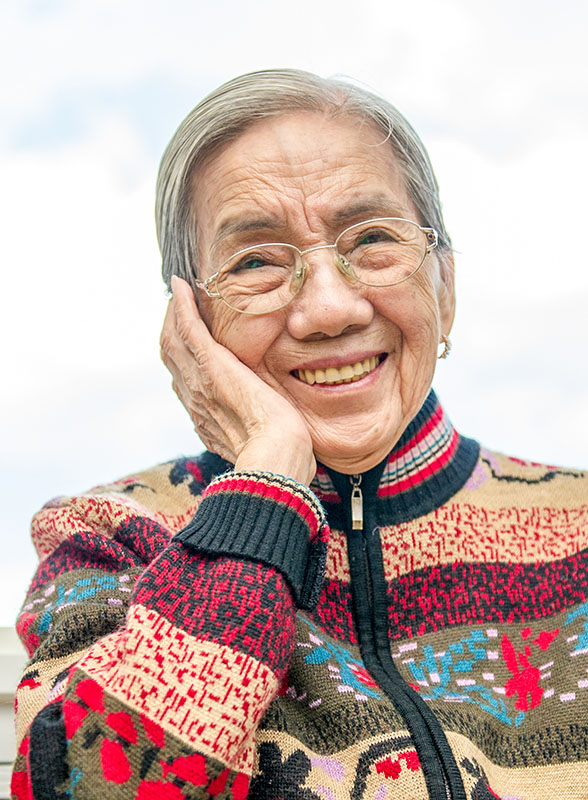 Think for a moment of a senior who is dear to you. Someone who needs a clean and safe place to live. Someone who needs round-the-clock medical and personal care provided in their language. Someone who prefers meals in their traditional cuisine.
What does this moment look like to you? Are you in a safe and comfortable environment? Is your loved one surrounded by love, treated with respect, and supported in a dignified manner? Do you see a place that feels like home? Yee Hong is that home for many seniors, and many more are waiting and hoping to make Yee Hong their home.
Your planned gift can make a significant impact for our future and the future of our seniors.
Make Your Mark
What do you want to leave behind? How do you want to be remembered? These are questions that many of us will ponder when we reflect on our legacy.
Some people prefer to be remembered for their accomplishments, while others want to be known for their character and benevolence. Most of us would like to know that we've made a positive impact in the world, no matter big or small.
Your planned gift helps us help our seniors and make a difference to their lives.
Why We Need You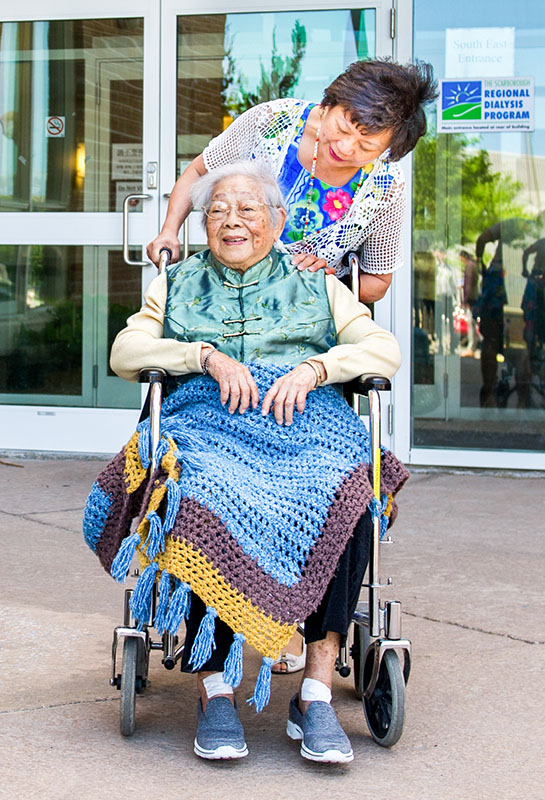 Canada's population is aging, and the trend is increasing. Seniors make up a bigger share of Canada's population than children. Centenarians have been the fastest-growing segment of the population since 2011. A planned gift to Yee Hong helps to provide the kind of care our seniors need.
Recognizing the need to provide quality senior care will only grow in the future; Yee Hong has embarked on an ambitious expansion plan to build three new centres in Markham, Mississauga and Scarborough to house 800 newly-approved long-term care beds. This will double Yee Hong's capacity to serve our seniors, and the wait time is estimated to fall from a maximum of 10 years to one or two year.
Your planned gift will help bring this plan to fruition and enable us to better serve our seniors.
5 Ways To Give
Bequest
A gift in your will is a future gift also known as a bequest. It is an instruction to your Executor/Trustee to leave one or more of your assets to Yee Hong. Your commitment to the seniors will make a difference beyond your lifetime.
You can decide what to give and how your gift is to be used. You can bequest a specific amount, percentage or remaining portion of assets to be donated after all other specific wishes. You can tell us which campaign(s) or program(s) you would like to support, or simply direct your gift to the greatest need.
Giving a gift in your will is also a tax-smart strategy. Your estate will receive an income tax receipt, which can then be used to reduce taxes payable on the estate's final tax return.
Life Insurance
Giving a gift of life insurance is a wonderful way to turn small monthly payments into a significant donation. You can donate a new or existing insurance policy, whether fully paid or ongoing, and derive tax benefits during or after your lifetime.
If you designate Yee Hong as the owner and beneficiary of a life insurance policy, you will receive a charitable tax receipt for the current cash value, plus an annual receipt for the value of any future insurance premiums paid.
If you make Yee Hong just the beneficiary of your insurance policy, you can keep the existing policy in your financial portfolio, and Yee Hong will receive a gift through your estate. The tax receipt would be issued to the estate at a future date.
Registered Savings Accounts
Registered savings accounts such as RRSPs or RRIFs are a tax-effective way to accumulate net worth during your lifetime, but the tax burden can be heavy when someone dies without a surviving spouse or dependent child.
By naming Yee Hong as the beneficiary of your RRSP or RRIF, you can offset the tax otherwise payable on these assets by your estate. Upon your death, the proceeds would be paid directly to Yee Hong, making it a valuable gift.
Securities
Gifts of publicly traded securities such as stocks, bonds or mutual fund units are an effective way to support Yee Hong. You do not pay capital gains tax on a gift of securities (compared to paying tax on 50% of the capital gain if you sell the securities and donate cash).
You also receive a charitable tax receipt for the fair market value on the date they are transferred, which can be used to offset other taxes. You can donate securities during your lifetime or through your will.
Charitable Remainder Trusts
A charitable remainder trust is a great alternative to a bequest, as it provides immediate tax benefits, guaranteed income for life and the certainty of knowing how your gift will be used.
A charitable tax receipt for the present value of the gift is issued when the gift is received, and Yee Hong will work with you to draw up an agreement with details such as how often you receive your payments and how the capital will be used in the future.
We Can Help You Help Us
Yee Hong is happy to help you explore your options and we encourage you to seek independent counsel to assist in planning your legacy gift. You can have the peace of mind that your estate is arranged, your charitable wishes are fulfilled and your family and loved ones are taken care of.
Please contact us at 416-321-0777 or foundation@yeehong.com.