Unconditional Love Quilt Campaign
Yee Hong's "Unconditional Love" Quilt Campaign is an opportunity to recognize special women in a meaningful way. For the past 10 years, almost 1100 donors have recognized this special initiative and chosen a Quilt patch for a loved one.
The focus of the Quilt is to celebrate, recognize and appreciate the unconditional love of women who, in their own way, are everyday heroines.
Yee Hong "Unconditional Love" Quilt gives donors a chance to recognize:
Grandmothers who have contributed to the family as a loving matriarch
Mothers who have nurtured children and run the household
Wives who have given support and love to their husbands
Sisters who have shared so much love with their siblings
Female caregivers or friends who have given unconditional love and comfort
Girlfriends who have been dear friends for many years
Women who contribute to the community or the business community
The "Unconditional Love" Quilt and the individuals who are honoured on it will have a permanent place in the lobby of the Yee Hong Scarborough Finch Centre. The accompanying Commemorative Book, with a brief message from each donor, will also remain permanently beside the Quilt. All donations from the Quilt will help seniors, who benefit from the quality care provided by Yee Hong Centres in the community.
For more information, please contact Katherine Hui at 416 321-0777 ext.1812 or email katherine.hui@yeehong.com.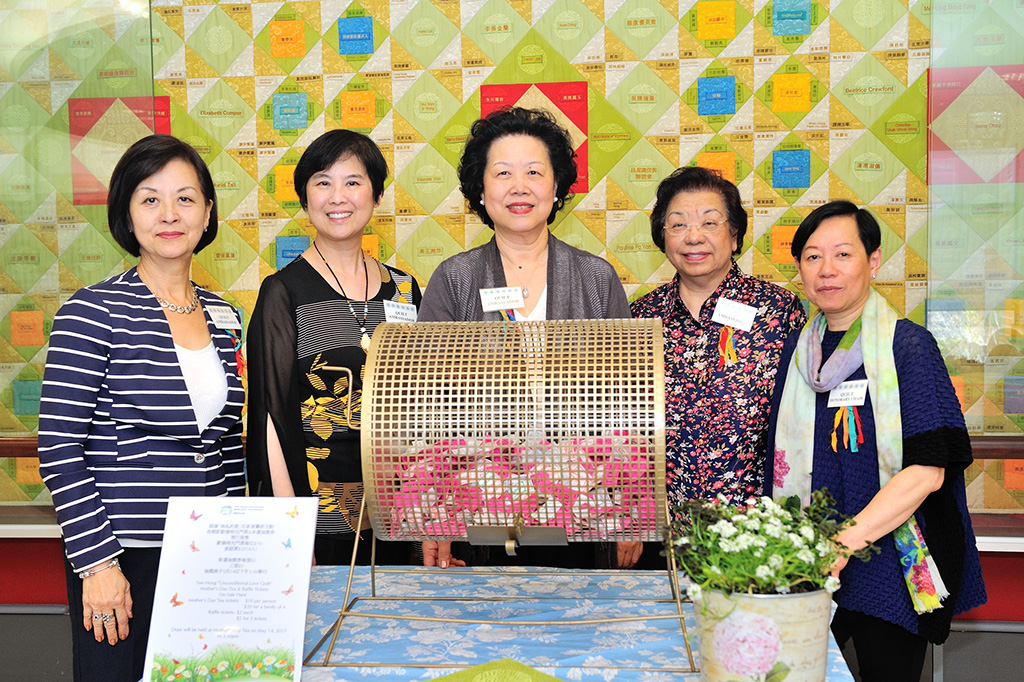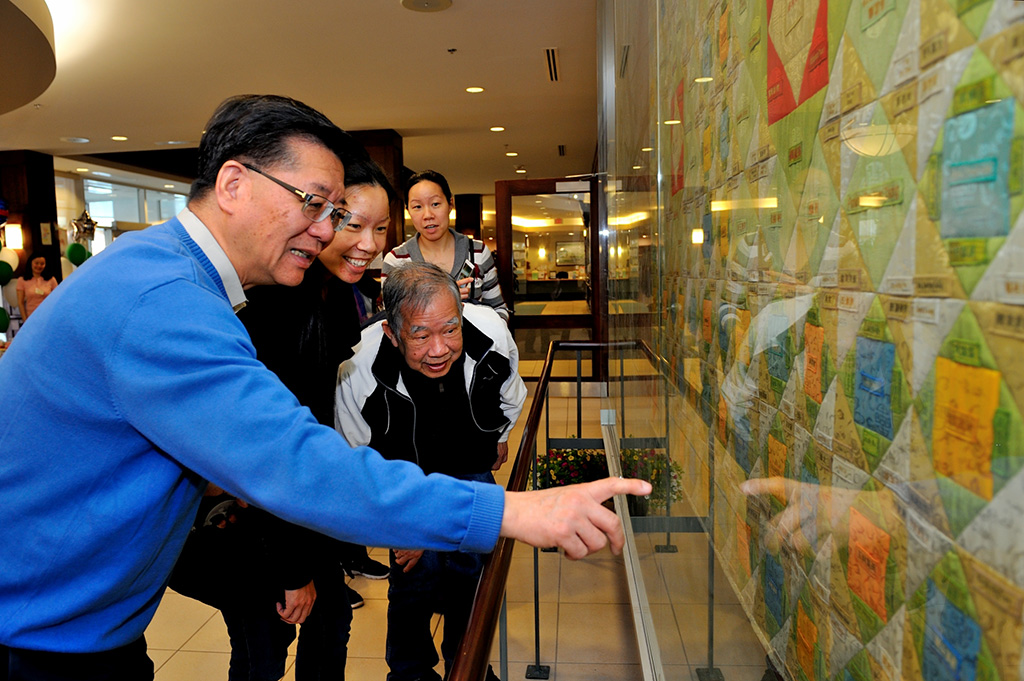 About the Quilt
The multi-coloured quilt was inspired by a Chinese poem that describes a loving mother sewing an article of clothing for a son who would soon be travelling afar. Each thread sewn by her caring hands represents the depth of love passed on to her son – expressing her unconditional love.
Each patch is carefully crafted in Asian fabric and bears the name of an honoured female. The Quilt is a striking 7.5 feet x 15 feet in size and hangs in a place of honour in the lobby of Yee Hong Centre – Scarborough Finch.