From golf tournaments to garage sales, events and campaigns of all sizes help support Yee Hong's mission to deliver the best culturally appropriate and culturally sensitive care for our seniors.
You can get involved by attending a Yee Hong featured event, supporting a community initiative, or even organizing your own campaign to benefit Yee Hong Foundation. Find out more below.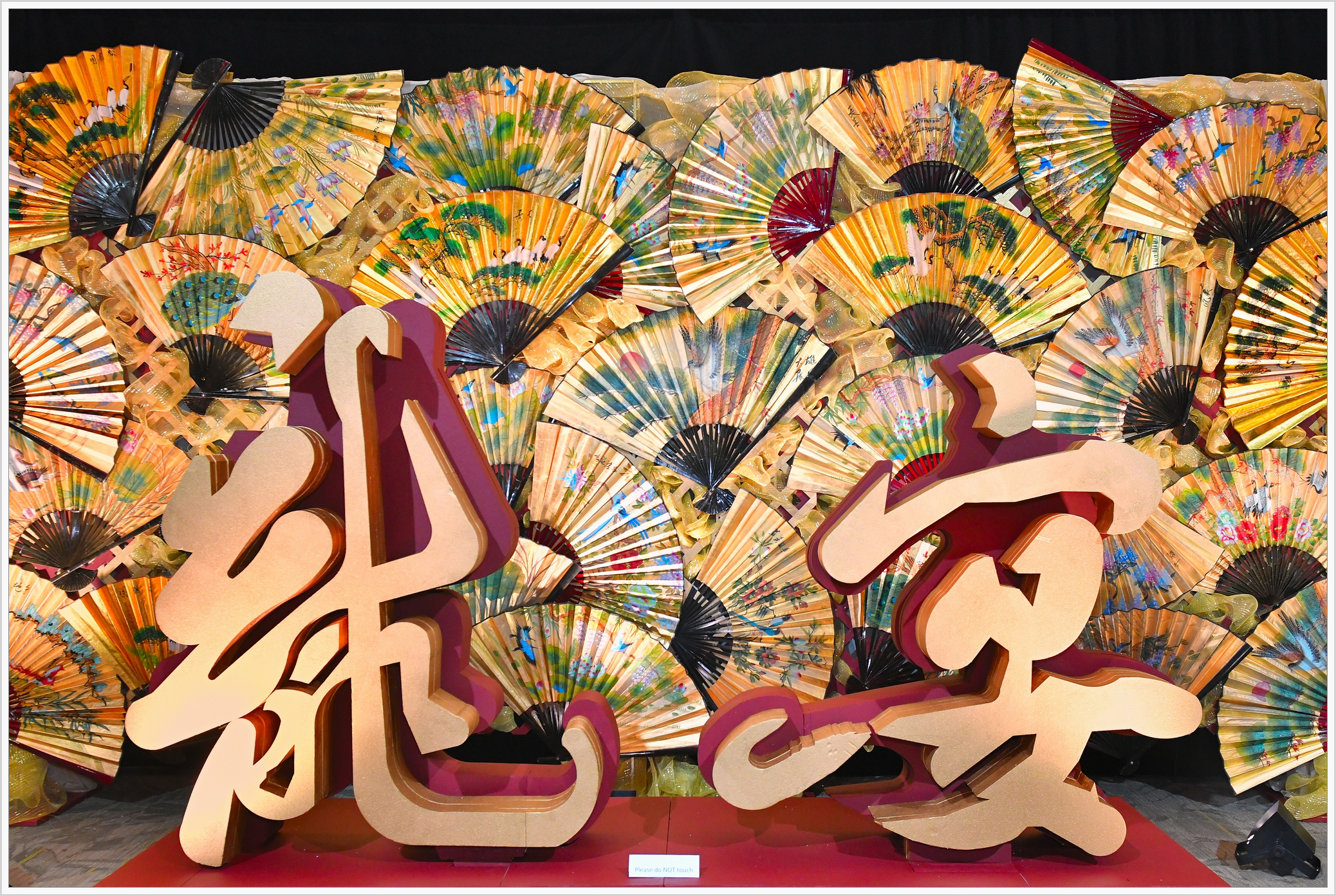 Dragon Ball
Dragon Ball is Yee Hong's signature annual benefit gala, in celebration of Chinese New Year. Welcome the Year of the Rat in style and support our seniors!
Dragon Ball 2020
Sat Jan 25, 2020
Metro Toronto Convention Centre, North Wing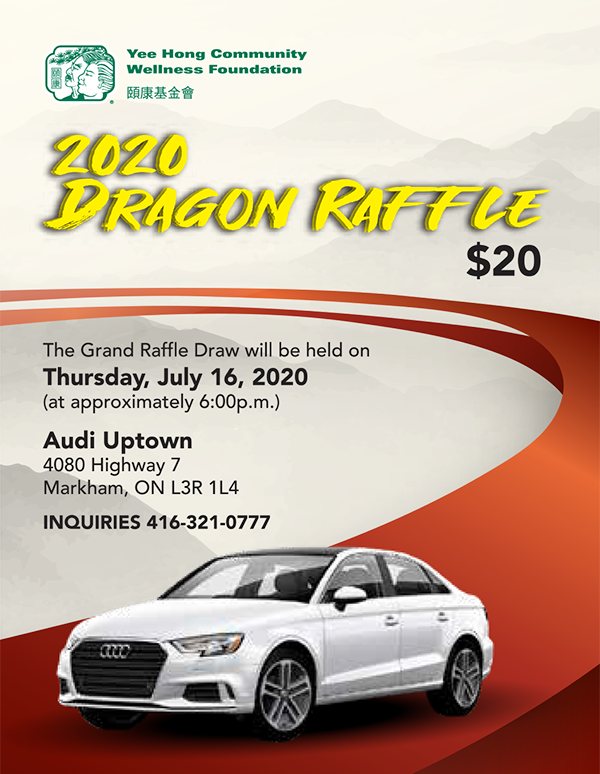 Dragon Raffle
Our annual Dragon Raffle is back, offering a grand prize of a brand new 2020 Audi A3 Komfort sedan! Buy a raffle ticket for a chance to win and help support our seniors!
2020 Dragon Raffle
www.dragonraffle.com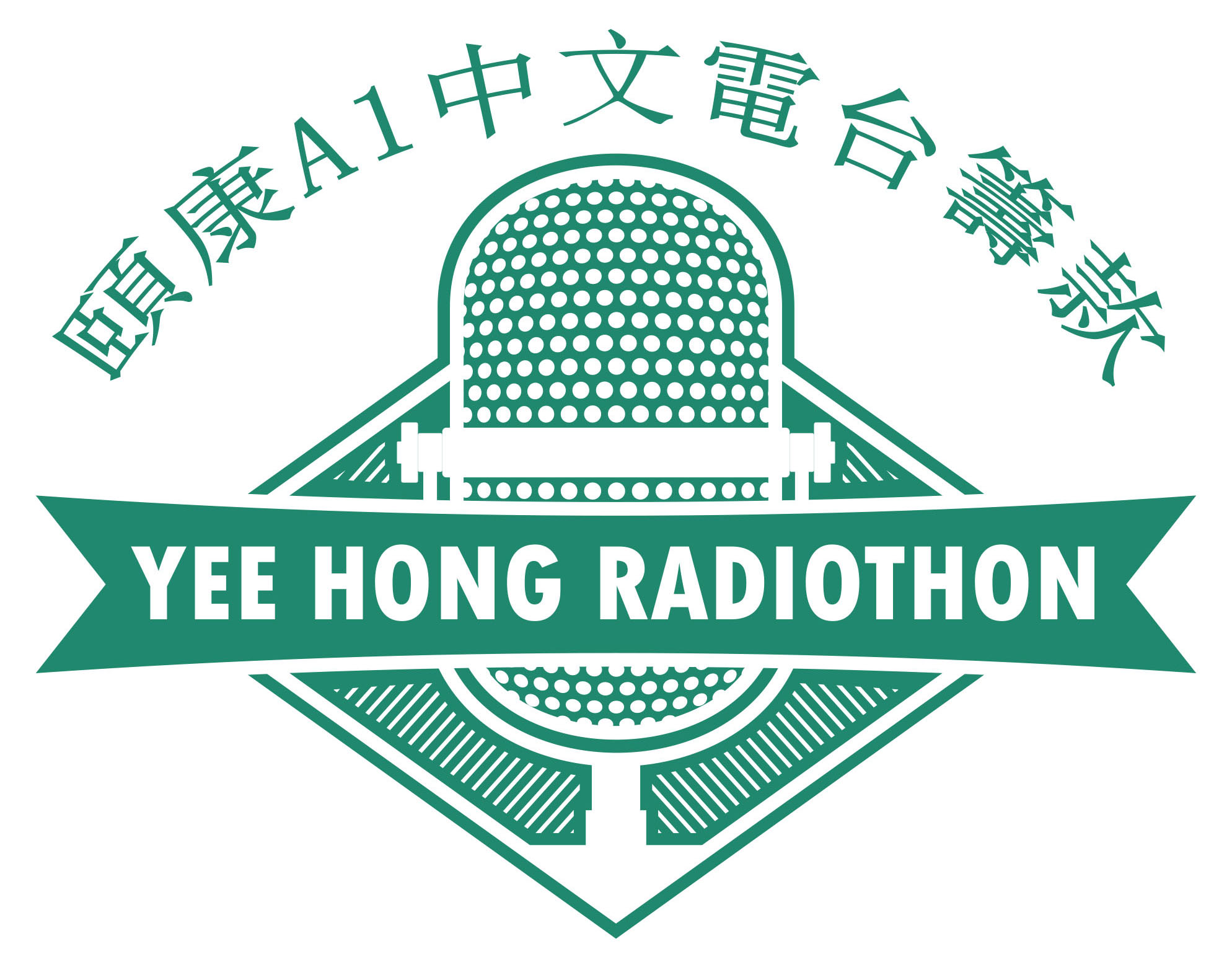 A1 Radiothon
Tune in to A1 Chinese Radio (AM 1540) on Nov 14 for Yee Hong's Radiothon! Listen to special stories in addition to your favourite programs, and show your support for Yee Hong.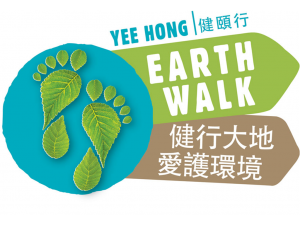 Earth Walk
It's time to take action to care for our planet. A healthy lifestyle and a healthy environment are the two goals of the Yee Hong Earth Walk. Together, we can improve our environment!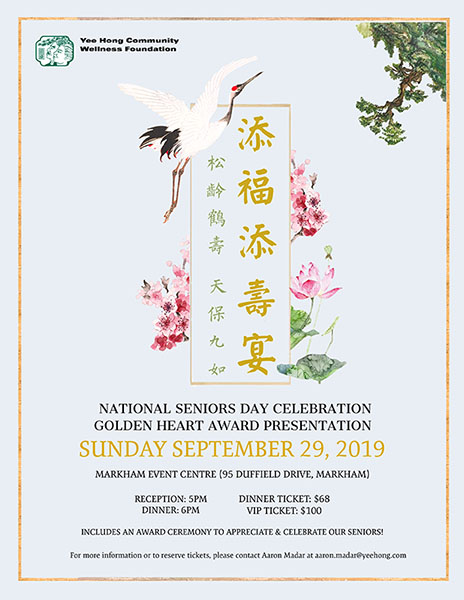 National Seniors Day Dinner
Celebrate National Seniors Day with Yee Hong, and help us honour our seniors for their lifelong contributions to our community!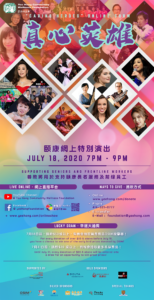 "Caring Heroes" Online Show
Long-term care residents are some of the most vulnerable during this pandemic and our frontline workers are doing everything they can to keep them safe and healthy. Join the "Caring Heroes" Online Show to honour the frontline staff of the Yee Hong team.
"Caring Heroes" Online Show
Sat July 18, 2020, 7pm-9pm
Youtube, Facebook or Xinflix
Third-Party/Community Events and Campaigns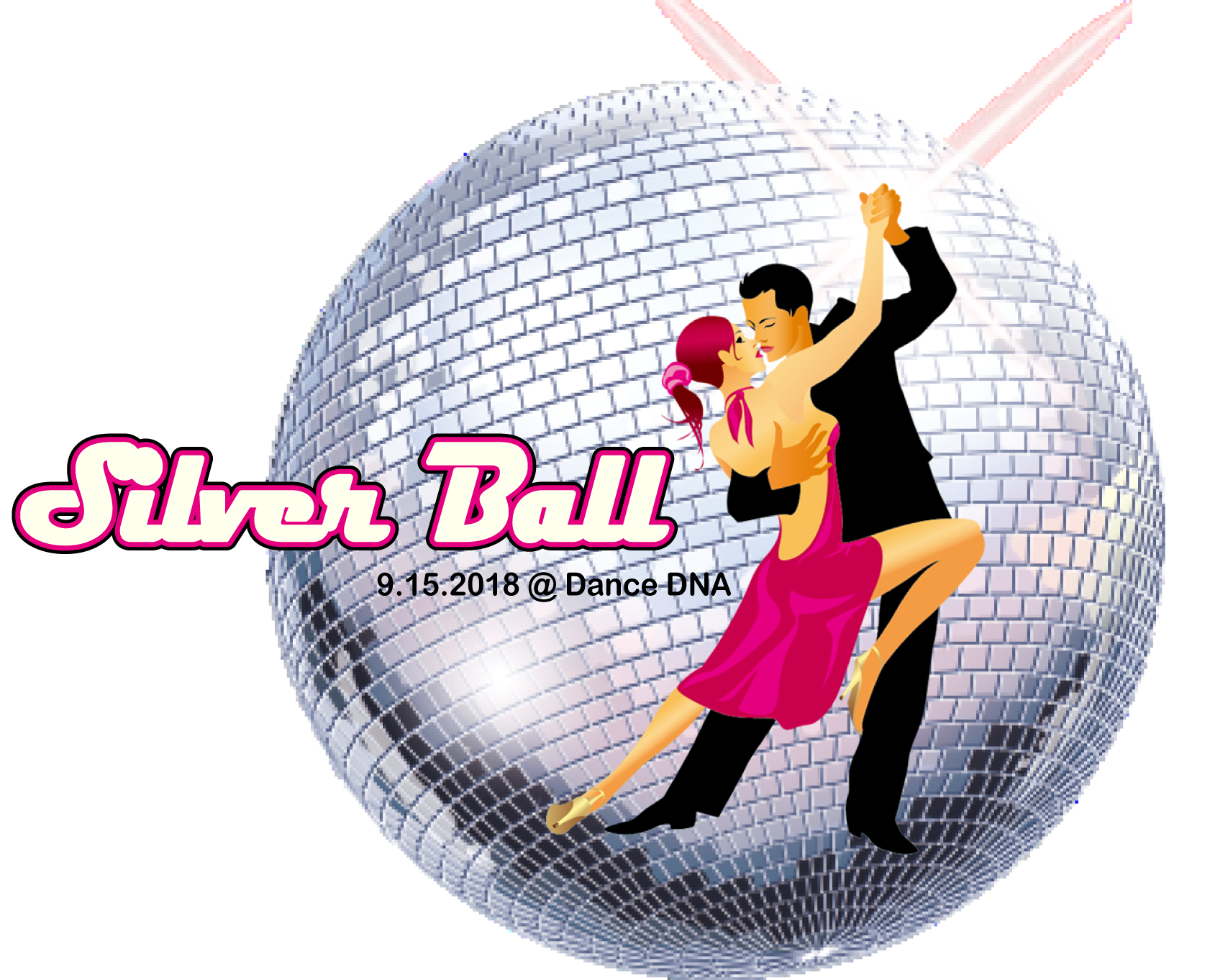 Silver Ball
Parkinson's disease may be one of the most baffling and complex of all neurological disorders. The cause is unknown and there is no cure. In addition to requiring medical support, patients must eventually modify their lifestyle, including exercise, diet, recreational adaptation, etc.
Yee Hong's Community Support Services, in collaboration with Dance DNA Studio, developed the "I Can Dance" fitness program for our Parkinson's clients, with very positive results in the pilot program. To support the continuation of the program, the first-ever Silver Ball was held on September 15, 2018.
It was said to be one of the best events ever. Based on the overwhelming positive feedback, the Silver Ball will be held every year to support this important program. Not only did we raise much-needed funds, we helped raise awareness of Parkinson's disease and the needed support of our patients and their families.