National Seniors Day Dinner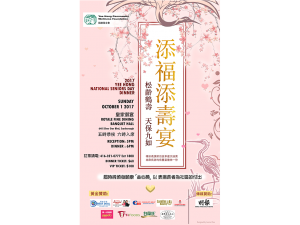 Sunday, October 1, 2017
Royale Fine Dining Banquet Hall
648 Silver Star Blvd
Scarborough, ON
Introduction
October 1 is National Seniors Day in Canada! Yee Hong is proud to celebrate this special day in honour of the seniors who have helped to build and strengthen our communities.
Yee Hong is also introducing the Golden Heart Awards, to recognize individual seniors who continue to make a difference in their communities, even well into their golden years. Come and help us salute our seniors!
Reception starts 5pm
Dinner starts 6pm
VIP Dinner ticket: $100
Dinner ticket: $68
Contact
For more information on sponsorship or tickets, please contact Linda Tse at linda.tse@yeehong.com or 416 321 0777 x1808.