Yee Hong Peter K Kwok Hospice
"The end of life deserves as much beauty, care and respect as the beginning."
Yee Hong Centre has become known for providing exemplary, culturally-appropriate and compassionate care to seniors for over two decades. Today, in order to meet a growing need in the community, Yee Hong has added palliative care to its family of services.
Continuing the Culture of Caring.
Yee Hong's staff and volunteers offer the same compassionate care to individuals who need palliative care and are living with the challenges of a life-limiting illness and less. Our goal is to help manage people's pain so they can live life to the fullest with dignity, purpose and hope.
Yee Hong Peter K Kwok Hospice: A Home Away From Home.
In order to meet the increasing demand for these services in Scarborough and across the GTA, Yee Hong has opened a residential hospice at Yee Hong Centre-Scarborough Finch – a home setting where families can spend meaningful time with their loved one while he or she is assisted by Yee Hong's professional caregivers.
Hospice care is a type of care and philosophy of care that focuses on the palliation of a chronically ill or terminally ill patient's pain and symptoms, while attending to their physical, emotional, practical and spiritual needs.
When all that is left is love.
When a loved one is diagnosed with a terminal disease, the impact is felt in all aspects of life and affects everyone connected. Seeking to live the remaining time in comfort, your loved one may wish to forego curative or life-prolonging treatment options and instead focus on living as pain-free as possible, pursuing time well-spent with family members – both young and old – while living the life they wish to lead prior to death.
Your contribution is essential.
Yee Hong Hospice receives partial funding from the Ontario Ministry of Health. To bridge the funding gap, we must raise over $500,000 each year to ensure that all programs and services are available at no cost to residents and their families.
Please choose a giving program to support our hospice. Your gift will change the way patients and their families experience end of life.
Naming Opportunities
A Lasting Gift to Your Loved Ones and to the Community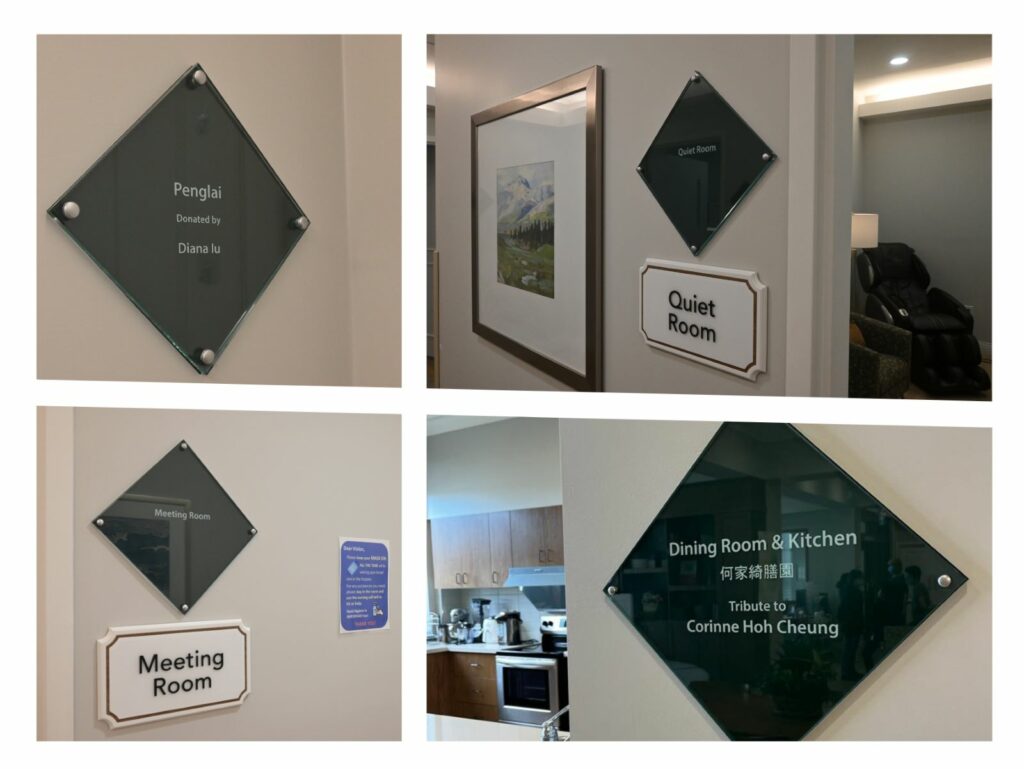 We encourage our donors to take advantage of the naming opportunities at the hospice, either through a one-time gift or the option to pledge for up to five years. You may also choose to honour a family member or friend.
Wall of Hundred Butterflies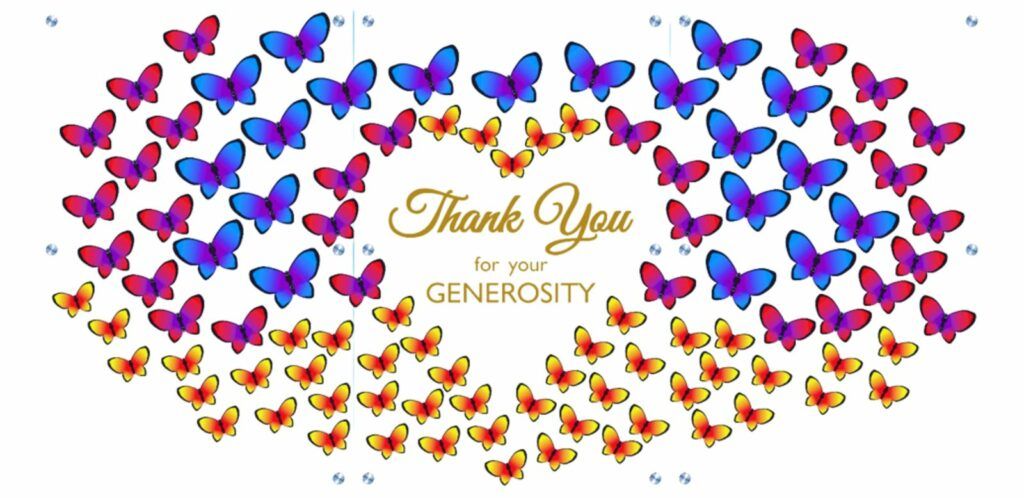 "The palliative care at Yee Hong Hospice made my mother's final days meaningful. She was able to share some precious moments with our family – free from pain. It was a dignified way to leave this world." – Patient's Family Member

If you would like more information about current availability, please contact the Yee Hong Foundation office at 416-321-0777.