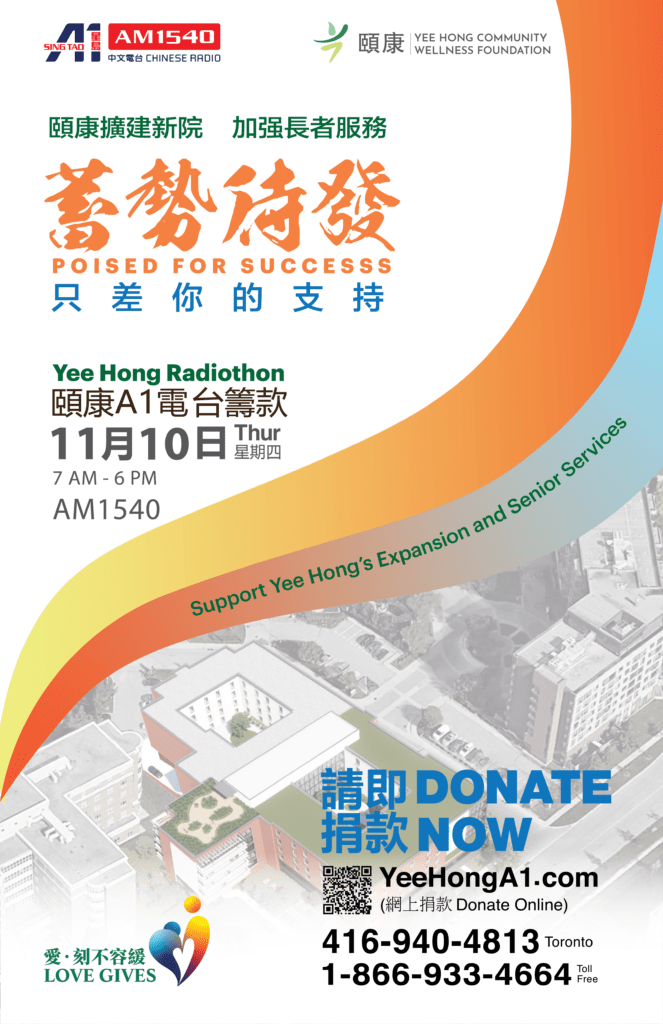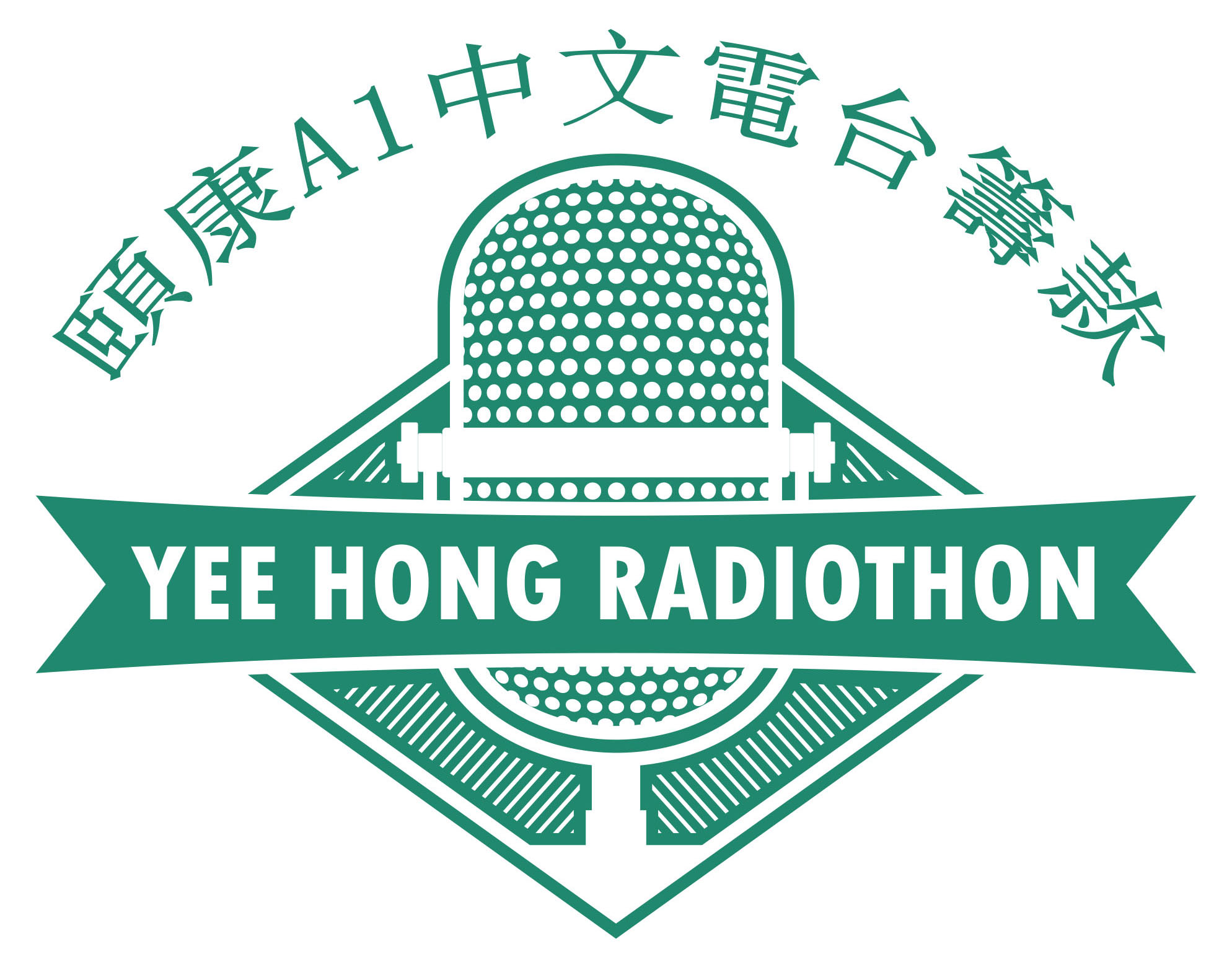 Thursday, November 10, 2022, 7am-6pm
A1 Chinese Radio AM 1540
Introduction
Canada's population is aging and the trend is rapidly increasing.  We have more than 7 million seniors over the age of 65 now and the wait time for a Yee Hong long-term care bed can be as long as 10 years, compared to the provincial average of 152 days!  The need to provide culturally-appropriate, quality senior care will only grow in the future.
On Thursday, November 10th, Yee Hong Foundation and Sing Tao A1 Chinese Radio are once again partnering up for the annual Radiothon event. This year, we are focusing on our Love Gives Campaign, where Yee Hong plans to build 3 new centres in Scarborough, Markham and Mississauga, doubling its current capacity of 805 long-term care beds to 1,605 beds.  Total construction costs are estimated to be $300 million. We hope to raise awareness for essential geriatric care, and fundraise for Yee Hong's continuous programs and services.
AM1540 will broadcast live from 7am to 6pm. Throughout the 11 hours, stories will be shared by residents, families, and community members about how their lives have been touched by the exceptional care provided by Yee Hong through a full spectrum of services.
Show your support by tuning in and donating. Together, we can continue to take care of those in our communities!
More information about our Love Gives Campaign can be found here!
Testimonials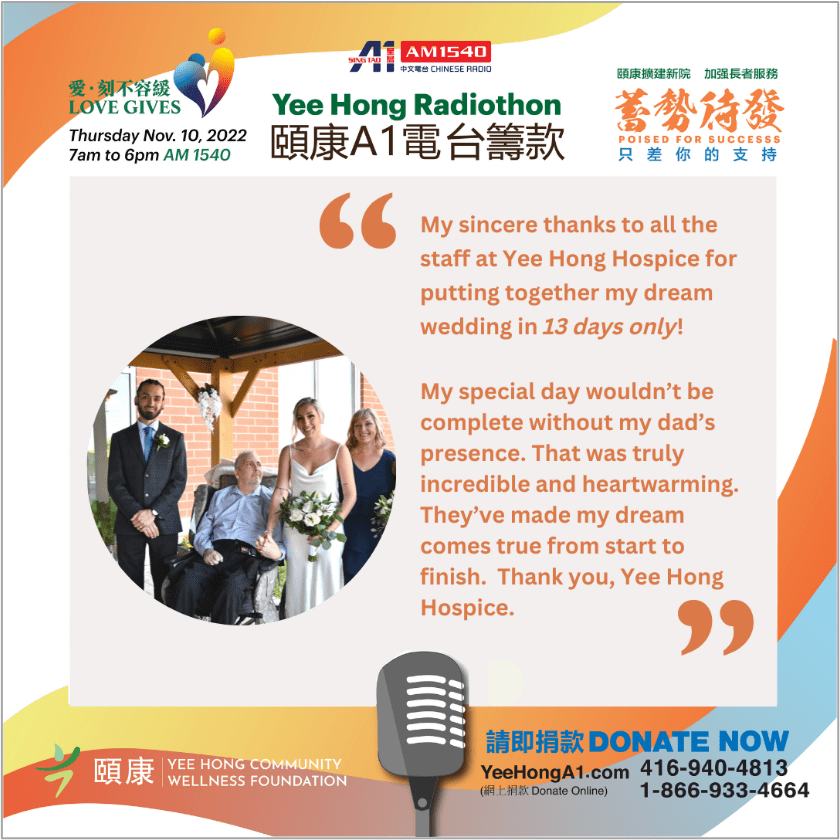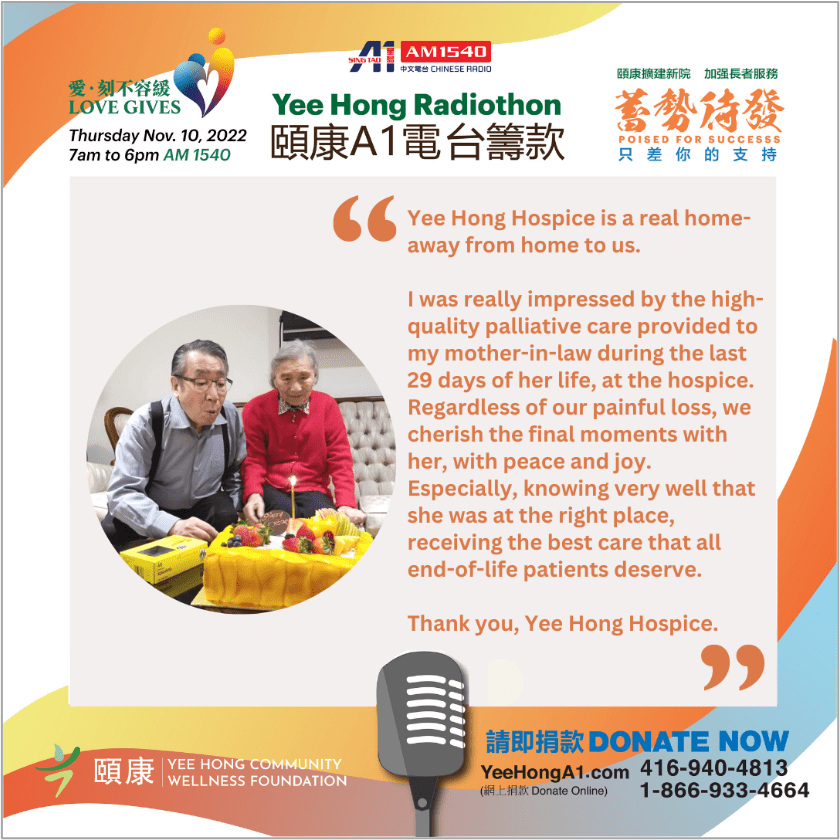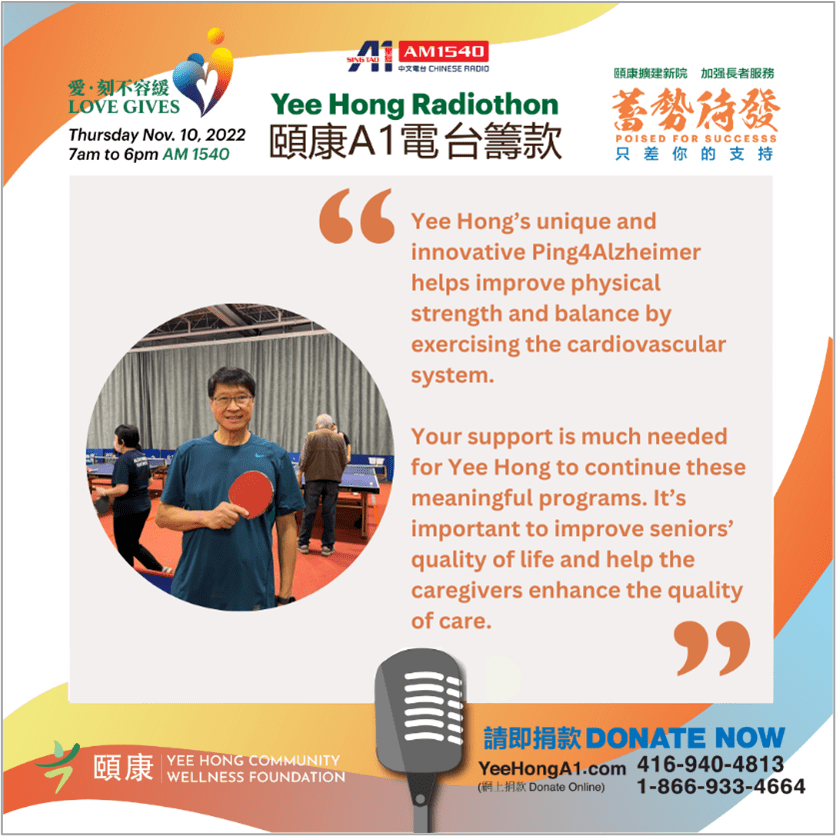 Ways To Donate
ONLINE
Yee Hong online donation page (please select Yee Hong Radiothon as the Donation Purpose)
CALL
Toronto: 416-883-7777
Toll-Free: 1-866-933-4664
Hotline open Mon-Fri 9am-6pm
MAIL
Please send a cheque payable to "Yee Hong Foundation" with the memo "Yee Hong Radiothon" to:
Yee Hong Foundation
60 Scottfield Drive
Scarborough, ON M1S 5T7