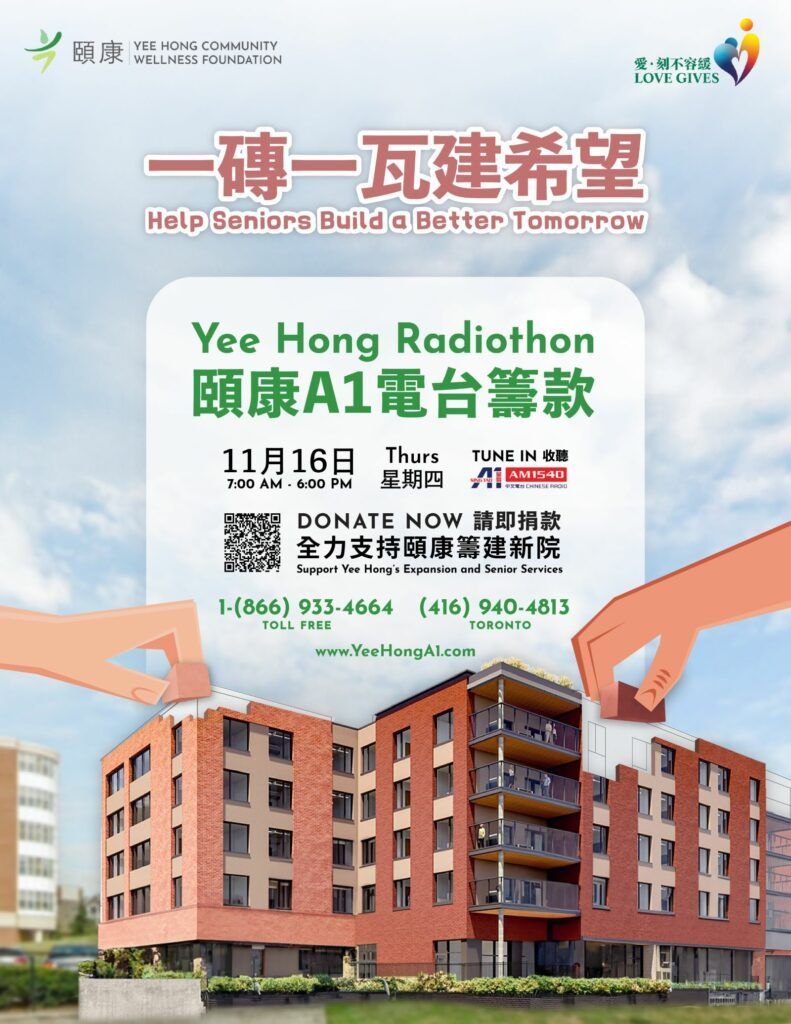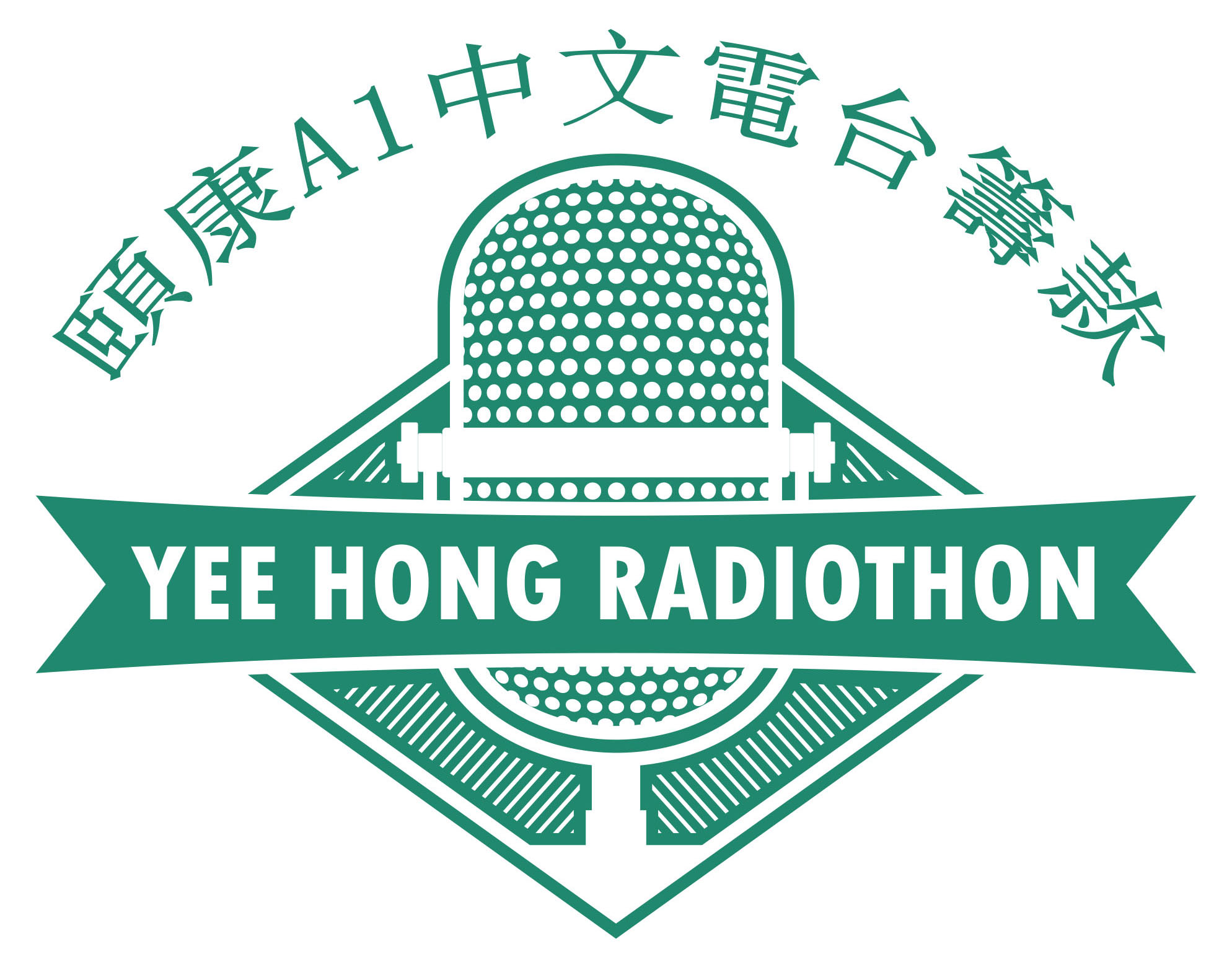 Thursday, November 16, 2023, 7am-6pm
A1 Chinese Radio AM 1540
Introduction
Though our pandemic recovery continues, we have endured three years of profound stress, with our seniors bearing the heaviest burdens. However, we've also witnessed the power of selflessness and unity through Yee Hong's unwavering commitment to providing care and support to our seniors during these tough times.
The 2023 Yee Hong A1 Radiothon features the theme "Help Seniors Build a Better Tomorrow" to serve as a reminder that, by harnessing the collective efforts of our community, we can make an impact that endures and shows genuine affection to our seniors.
On November 16th, join Yee Hong Foundation and Sing Tao A1 Chinese Radio for the 11-hour live radio broadcast on AM 1540 and hear stories that highlight the positive outcomes made possible by Yee Hong's exceptional care.
Support the 2023 Yee Hong A1 Radiothon to help expand our capacity and continue to provide essential programs and services for seniors. Your participation can truly make a difference. All proceeds from the radiothon will go toward our Love Gives Capital Campaign.
Other Ways To Donate
CALL
Toronto: 416-940-4813
Toll-Free: 1-866-933-4664
Hotline open Mon-Fri 9am-6pm
MAIL
Please send a cheque payable to "Yee Hong Foundation" with the memo "Yee Hong Radiothon" to:
Yee Hong Foundation
60 Scottfield Drive
Scarborough, ON M1S 5T7
IN PERSON
Yee Hong Foundation
60 Scottfield Drive
Scarborough, ON M1S 5T7