A1 Radiothon
Broadcasting live from Yee Hong Centre – Scarborough-Finch (60 Scottfield Drive)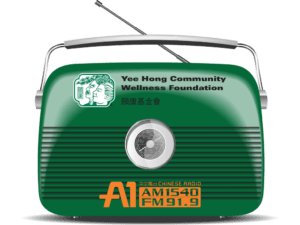 Thursday, November 2, 2017, 7am-7pm
A1 Chinese Radio
7am-11am: FM 91.9
11am-7pm: AM 1540
Introduction
Together, we can make it happen!
On November 2, tune in to A1 Chinese Radio (FM 91.9 or AM 1540) for Yee Hong's first-ever Radiothon! Listen to special stories in addition to your favourite programs, and show your support for Yee Hong.
Yee Hong relies on your support to continue providing the type of services and quality of care that our seniors need, including our new campaign for a Scarborough Residential Hospice.
For each donation of $100, be entered into a draw for an opportunity to win a pair of Canada – Europe/Latin America roundtrip tickets donated by Delta Air Lines!
Ways To Donate
CALL
Toronto: 416-940-4811
Toll-Free: 1-866-933-4664
Hotline opens November 2, 2017, 7:00am – 8:00pm
ONSITE
Yee Hong Foundation
60 Scottfield Drive
Scarborough, ON
M1S 5T7