POP-UP for LOVE GIVES
A day of unforgettable family fun and community building for all ages!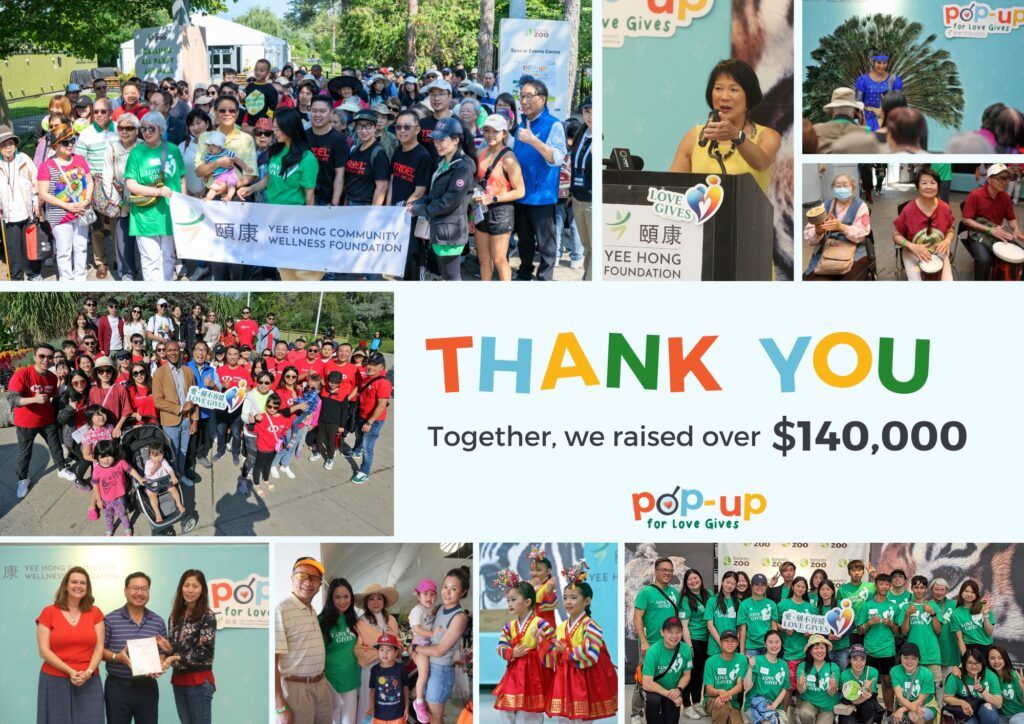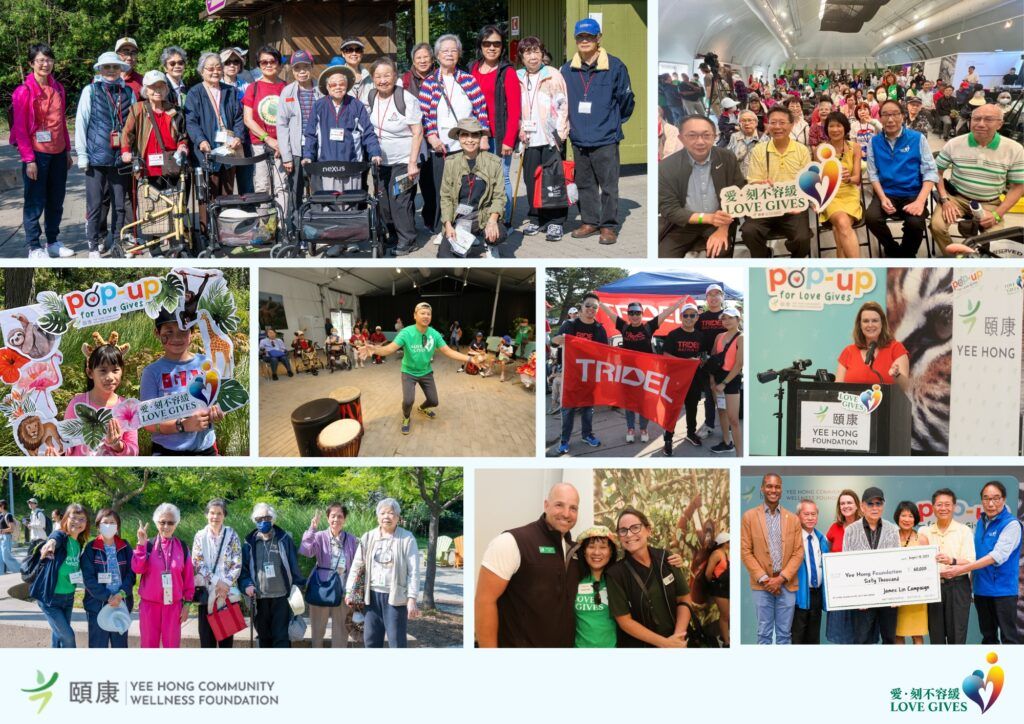 Kids thrive when they have meaningful conversations with caring adults. Seniors enjoy interactions with younger people who help them feel cared for. But in our busy world, it may not be easy to find ways to make this happen.
Yee Hong's POP-UP for LOVE GIVES fundraising walkathon at the Toronto Zoo was designed to provide such a special moment for the young and old generations to enrich each other's lives.
Thank you for all your support. Despite all the challenges, we set a new record for our annual walkathon: with 500 participants, over $140,000 was raised, with additional donations still being received!
VIP guests, including Toronto Mayor Olivia Chow, Deputy Mayor Jennifer McKelvie, Markham Regional Councillor Joe Li, Scarborough North Councillor Jamaal Myers, along with Toronto Zoo's CEO Dolf DeJong, were present at the opening ceremony to show their support and commitment to more long-term care for seniors.
Apart from the walk, we introduced a multicultural touch to the event by featuring a variety of entertainment, including Japanese origami, Korean fan dance, Tamil peacock dance, Yee Hong's therapy drumming, and West Indian steel drum music.
Furthermore, the event provided a unique education experience to explore and learn about animal wellness and to promote the importance of ecological protection.
The enormous success of this event was made possible by the contributions and support of our long-time supporters HSBC, TRIDEL and Kenny Wan Chartered Accountant, as well as new sponsors like Co-operators, Canda Six Fortune Enterprise, Tian Bao Travel, Like-Minded Food, and Arirang Age-Friendly Community Centre, etc.
Donations to support the Pop-Up for LOVE GIVES walkathon can still be made here.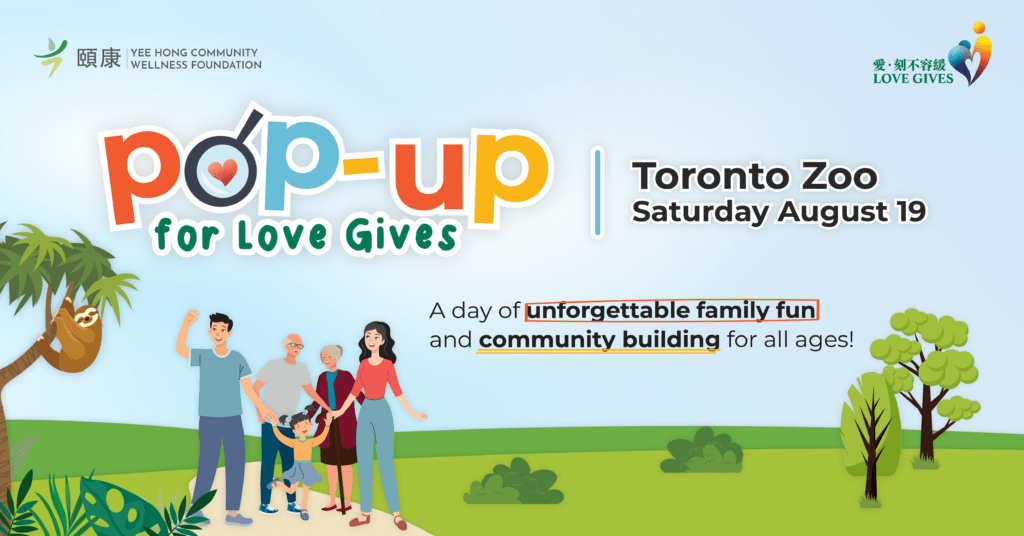 Saturday, August 19, 2023
Toronto Zoo
2000 Meadowvale Rd
Toronto, ON M1B 5K7
It's important to remember that "senior care" is not just about seniors – it's about everyone from kids to teens to adults. Every generation has a role in ensuring the health and wellbeing of our community.
That's why everyone – you, your family, your friends, your co-workers, etc. – is invited to POP-UP for LOVE GIVES, our new walkathon event to promote intergenerational relationships and raise money for our Love Gives Capital Campaign.
There will be a BBQ lunch, an exciting quiz along two walking routes, interactive game booths, multicultural performances and much more. Registration to POP-UP for LOVE GIVES also includes admission to the Zoo for the entire day, so you can enjoy the Zoo at your own pace (Zoo members can receive a discounted registration fee).
Join us on August 19 at the Toronto Zoo for a day of unforgettable family fun and community building for all ages!