Hospice Stories
Read our Hospice stories to see what client and family-centred care looks like at the Yee Hong Peter K. Kwok Hospice. Our sincere gratitude to our residents and their families for sharing their stories with us.
Dressed in a white satin gown, with a lush bouquet in hand and surrounded by her closest family members, Brittany Wilson walked along a lace blanket, her makeshift wedding aisle, at the Yee Hong Peter K. Kwok Hospice.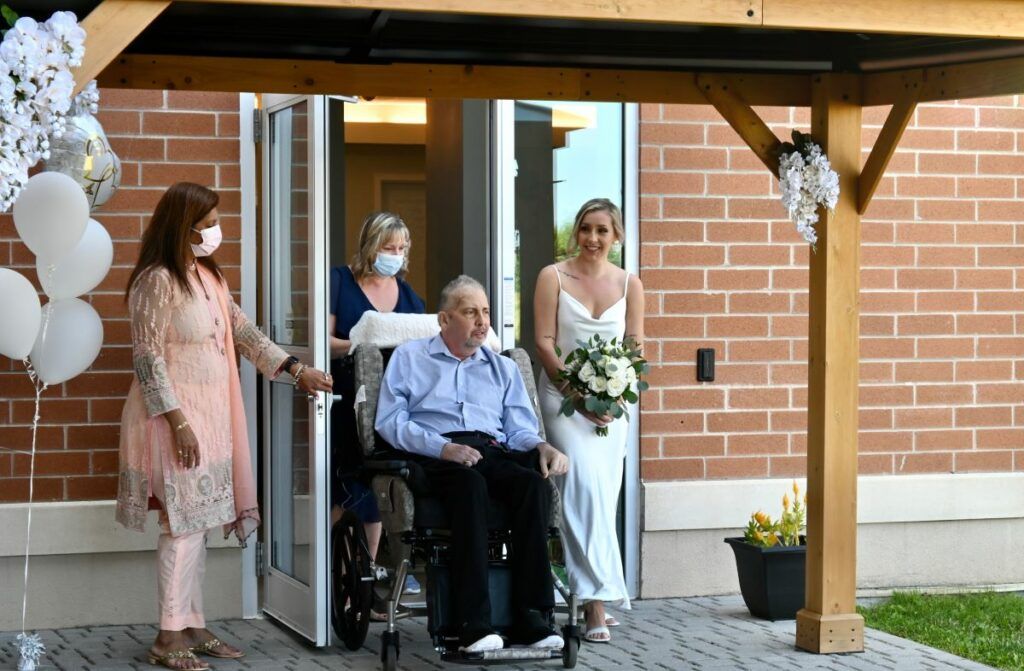 Since she was a young girl, Wilson had envisioned what her wedding day would look like. While details like her dress and décor theme fluctuated daydream to daydream, Wilson was always sure of one thing – her dad would accompany her down the aisle.
But in January, her dad received a life-limiting diagnosis. Since then, his condition progressed rapidly, threatening his chances of spending his daughter's special day with her.
In late spring, he was admitted to the Peter K. Kwok Hospice, where the focus has been on supporting him through the last leg of life's journey comfortably and free of pain.
Given the circumstances, Wilson and her fiancé expedited their wedding to July in hopes of having her dad in attendance. "Walking down the aisle without my dad wasn't an option," Wilson emphasizes as she recounts her wedding planning.
Time was the family's biggest enemy, but sourcing a wedding venue that was accessible to the father of the bride on such short notice was another challenge.
Encompassing what it means to provide person-centred, compassionate care, the Peter K. Kwok Hospice offered to repurpose their outdoor gazebo to host the couple's upcoming nuptials.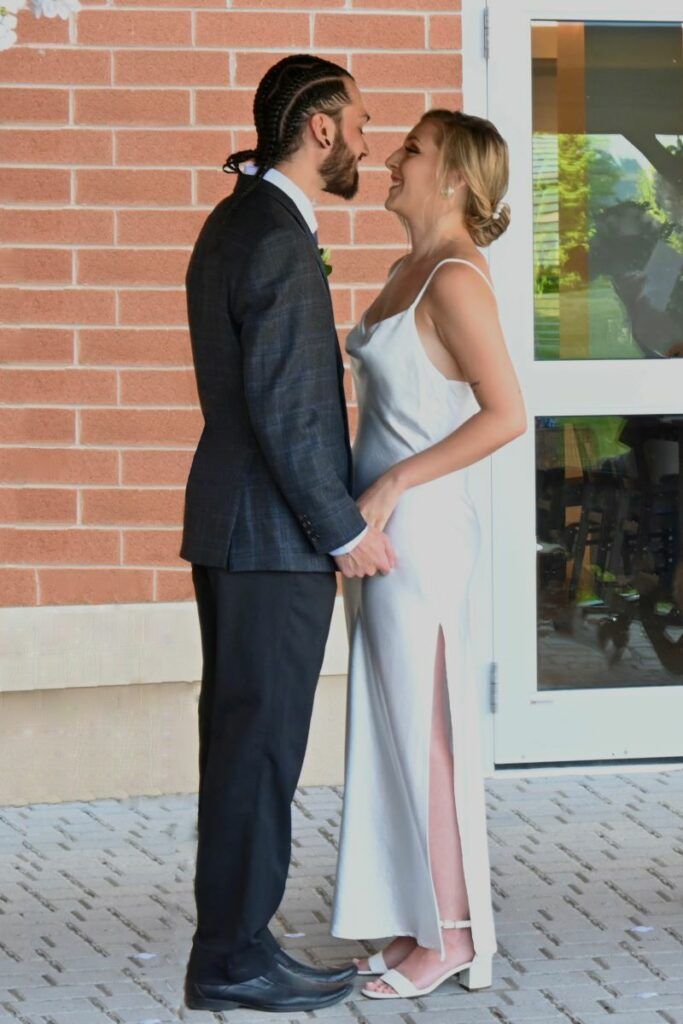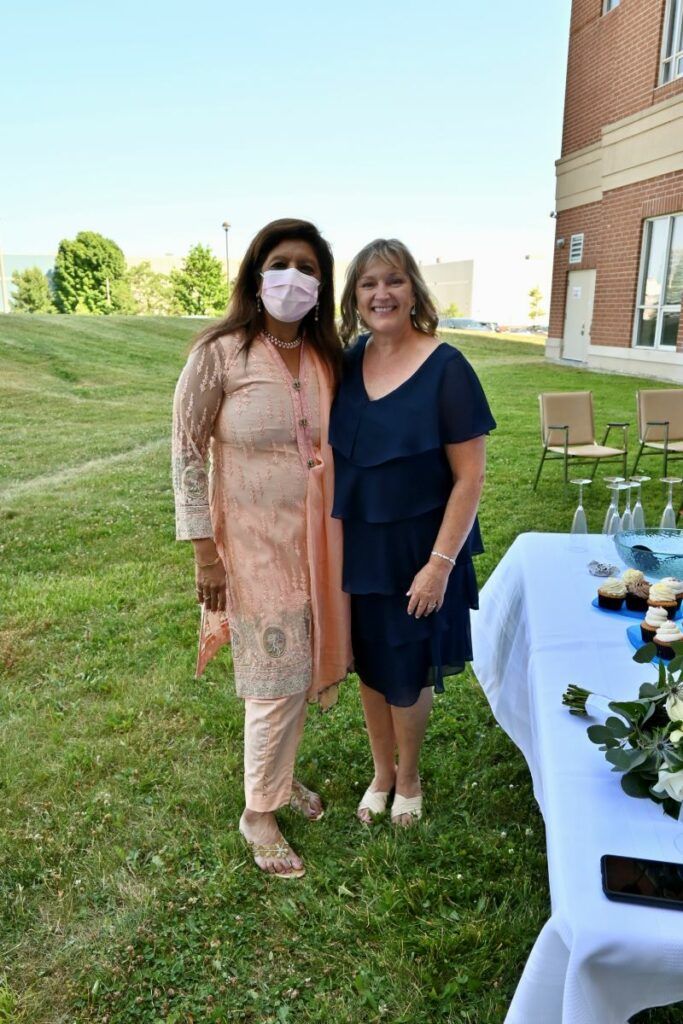 "Our care for residents goes beyond meeting their physical needs," said Nazira Jaffer, the hospice's executive director. "We strive to provide personalized, dignified care, and that includes working with residents to meet their end-of-life goals. We were going to make this happen for Matthew and his family."
While the ultimate goal was for Matthew to attend the ceremony, staff still needed to ensure his comfort during the event.
In the weeks leading up to the wedding, staff arranged daily gazebo visits to help Matthew gradually accustom to the process of transferring from his bed to a Broda Chair and adjust to the outdoor environment. All the while, encouraging pep talks and spontaneous "Get Me to the Church on Time" sing-alongs with his nursing team helped prepare Matthew emotionally and mentally for the big day.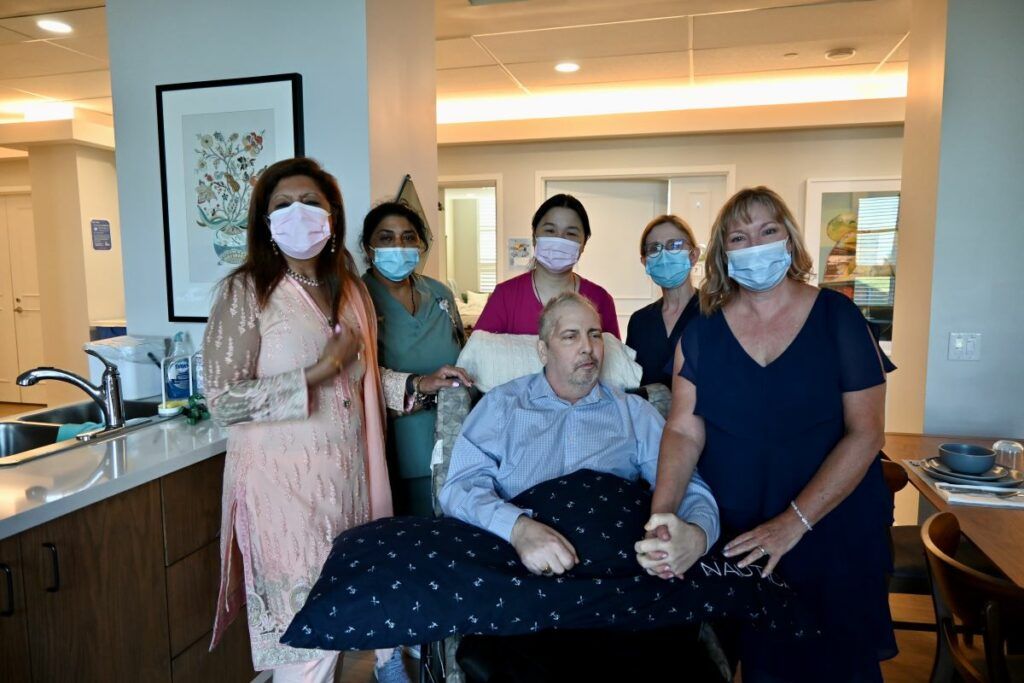 "The preparation was on top of my team's regular workload, but they were more than happy to do it," Jaffer said. "Seeing Matthew smiling from ear to ear at his daughter's wedding is why we do what we do. Making these special moments happen is what compassionate care means to us."
"Yee Hong has truly been a blessing. All of the ladies working there wear capes in my opinion," Wilson shared.
"The overwhelming support and help and kindness from the Yee Hong staff continues to be incredible. Just can't say enough of their kindness towards our family," Wilson's mom added.
With a mission to provide optimum living for the dying, resident experiences and family feedback like this is what the Peter K. Kwok Hospice strives to achieve.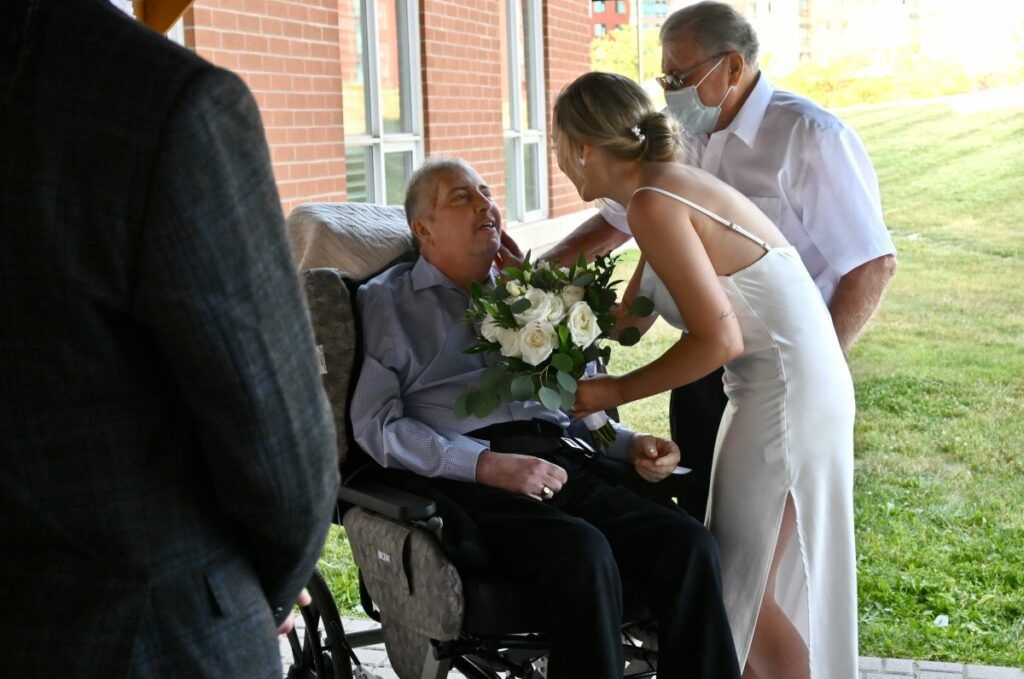 The Peter K. Kwok Hospice is a first of many – it's the first hospice residence in Scarborough and the first co-located with a long-term care facility. It's also Yee Hong's first step to establishing a Centre of Excellence (COE) for Palliative and End-of-Life Care.
"Our hospice provides end-of-life care to multi-faith, diverse clients of all cultural backgrounds in the community," Jaffer explains. "We're very proud of our multidisciplinary team of nurses, physicians, social workers and other support staff who together, speak 18 different languages and understand the nuances and end-of-life values of different cultures."
As one of Canada's largest not-for-profit providers of culturally-appropriate seniors services, Yee Hong operates a full suite of long-term care and community-based services to support older adults along every stage of the aging continuum, from their most active and independent, to when they require end-of-life care.
Situated within Yee Hong's Scarborough Finch long-term care centre, the 10-bed hospice is an integral component of the not-for-profit's continuum of care, and is an essential service for the community.
"Most people want to die at home, but many unfortunately aren't able to," Jaffer said.
The hospice is the next best option – a tranquil, home-like environment where around-the-clock care offers residents a pain-free, comfortable and personalized experience, according to Jaffer.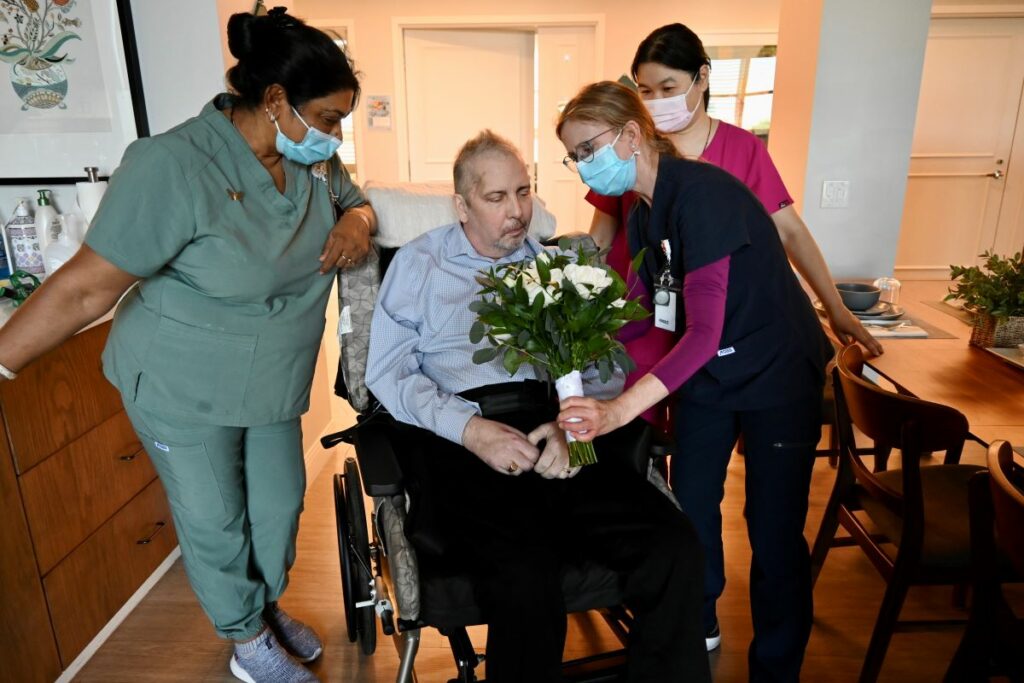 From communicating with them in their own language, to preparing the cultural foods they're used to, everything is done with residents' needs at the forefront.
"Our hospice services are offered at no cost. We don't want anyone to be denied end-of-life care because of their finances," Jaffer added. "This also includes grief counselling and bereavement supports to help families dealing with loss."
For palliative individuals living in the community and in other long-term care homes, Jaffer's team offers six virtual programs to support their end-of-life needs, including music therapy and advanced care planning.
These virtual programs are also available at no cost and are offered in various languages, including English, Punjabi, Cantonese and Mandarin.
As part of their ongoing efforts to increase equitable access to palliative care, Jaffer's team has also developed an electronic Navigation and Education tool to help community members access palliative services in Scarborough.
But operating a Centre of Excellence without collecting user fees doesn't come without challenges.
The hospice only receives partial funding from the government, and needs to raise more than $500,000 in donations each year to continue to provide these services at no cost to hospice residents.
"We need all the donor support we can get," Jaffer said. "Fundraising in recent years has been increasingly difficult, especially with the rising costs of living, but I'm hopeful more and more people will see the value of our hospice and support us so we can continue providing high-quality end-of-life care."