The 2019 Novel Coronavirus (COVID-19)
The global pandemic has given rise to new directives from Public Health and the Ministry of Long-Term Care. As the situation continues to evolve, Yee Hong is taking extra precautions to ensure the safety of our residents, staff and visitors during the COVID-19 pandemic.
Last updated: Jul 3, 2020, 3:35pm
Operating Services
Current as of:
Programs and services listed below are running as normal:

Long term care for residents of Yee Hong Centre

Family visitors for outdoor visits only

Other Yee Hong facilities

Yee Hong Garden Terrace
Chinese Evergreen Manor

Community Services

Active Seniors Program (online, limited)
Care-Learning
Community Services Online
Day Programs (online, limited)
Home Support Services
North Toronto COVID-19 Community Response Team
Training and Learning Centre – PSW program (online)
Volunteer Services (online or phone)
Yee Hong Hot Meal Services
Cancelled/Suspended Services
Current as of:
Programs and services listed below are cancelled/suspended until further notice:

Volunteer Services (in-person)
Day programs (in-person)
Congregate dining
Transportation services
Caregiver Education & Resource Centre
Community Health Education Centre
Private home care services
Active senior programs (in-person)
Visitor Access
The Ontario government will permit long-term care homes to welcome family visitors. Outdoor visits begin Monday, July 6 at Yee Hong Centres for family members who schedule an appointment online.
COVID-19 continues to spread in Ontario, and visitor guidelines are subject to our strict health and safety protocols. All visitors must wear a mask and bring evidence of a negative result from a recent COVID-19 test.
Instructions
Download and review the visitor information package
Care Package Drop-off
Starting Monday, June 22, family members may drop off care packages and clothing for their loved ones.
Drop-off service is available Mon-Fri 10:00am-2:00pm
DO include: summer clothing, reading, gifts, photos and mementos
DO NOT include: food, drinks or valuables
Items will be cleaned and disinfected by Yee Hong staff before delivery. Yee Hong is NOT responsible for any damage that occurs due to cleaning and disinfecting.
Instructions
Place items in clear packaging so contents can be easily identified
Add label with following information:

Resident's name
Resident's room number
List of contents
Your contact information
Drop-off date

Enter front door and drop off your package with staff at the screening desk
Jun 30, 2020 – Yee Hong families can register online to visit a loved one
Yee Hong families can register online to visit a loved one. Appointments are scheduled Monday to Friday during the day to make additional staffing available for this new outdoor program. A staff person will return each resident to their floor at the end of the family visit.
We expect a large number of requests each week and we have limited space to safely seat people in our gardens and outdoor spaces. For greater fairness after the province-wide lockdown, Yee Hong will prioritize short visits to accommodate the largest number of families. Teams of staff are assigned to move residents safely down to the garden and back again on half-hour intervals, leaving about 20 minutes for a typical visit. Please arrive promptly for your appointment and maintain 2m of physical distance to help us prevent unsafe crowding at entrances.
The global pandemic continues, and our top priority remains the safety of residents and staff. Please review the safety instructions to prepare for your visit. The provincial government requires a recent test of your COVID status to visit an Ontario long-term care home.
Families register online for an Outdoor Visit. For each request a staff person will contact the family to schedule a suitable date and time for their visit. A schedule will be developed for all visits in each Centre, tracking confirmed sessions to avoid double-booking and to get the resident ready with help from PSWs and nurses. We accommodate requests for a special day or time as often as we can.
Jun 22, 2020 – Negative tests for COVID-19 in all four Yee Hong Centres
Comprehensive testing of long-term care staff returned negative results for all Yee Hong staff. No employees working in any Yee Hong Centre have the virus. The provincial government has ordered COVID testing twice in June, at the beginning of the month and at the end of the month, for everyone working in long-term care.
Jun 16, 2020 – COVID-19 has been detected in an employee of the Yee Hong Markham Centre
COVID-19 has been detected in an employee of the Markham Centre. Incomplete results are available for other staff at the long-term care home and no other positive tests have been identified at this time. The employee shows no symptoms and is isolated at home to prevent spread to others. All the best-practice infection control measures are already in place throughout the Markham Centre. The affected employee is being retested to confirm their status.
These cases were identified during comprehensive testing of all staff for the government's preventive screening program in Ontario long-term care homes. Staff were swabbed on Friday, June 12 by a LHIN test team. More detailed information will be posted to this website once we receive the complete set of results.
Jun 12, 2020 – Visitors return to Yee Hong in June
On June 11 the government announced family visitors would be welcome again at Ontario long-term care homes after June 18, 2020. We're excited to bring families back together at Yee Hong after so many months apart.
At this time the government's visitor ban remains in place. Yee Hong is reviewing the Ontario visitor guidelines which will be subject to strict health and safety protocols. The government prepared this guide Resuming Visits in Long-Term Care Homes. Please review Page 4 for "Visitor Requirements."
We've been anticipating this change and we'll be cautious and prudent as resident safety is our top priority. As a first step we're developing a "fresh air" strategy to bring our residents outside and back to their units, maintaining physical distance while we give everyone a turn to enjoy the outdoors.
Once our residents are outdoors we'll find safe and fun strategies to re-introduce family members at all 4 Yee Hong Centres.
Yee Hong will move carefully and keep the focus on safety for our residents and staff. Continue to watch our website for details as they become available.
Jun 12, 2020 – Drop off special items and care packages for your loved ones at Yee Hong
Family members may drop off care packages and clothing for their loved ones starting Monday, June 22.
Yee Hong staff will be assigned to clean and disinfect your special items before delivery to resident floors. Clothing will be laundered in our facility. Place your items in a clear package so we can see what it is. Add a label with the resident's name, room number, a list of the contents, your contact information and the date you dropped it off.
Yes please: Summer clothing, reading, gifts, photos and mementos.
No thanks: Please don't send food, drinks or valuables.
We cannot be responsible for any damage that occurs due to cleaning and disinfection.
To avoid crowding when our staff come and go during shift changes, this service is available Monday-Friday, 10:00am-2:00pm. Park out front in a space reserved for visitors, enter at the front door, and drop your package with the staff person at the screening desk. We do not have staff available to safely receive your packages on the weekend.
Jun 12, 2020 – Better access to care in Seneca Towers
As part of the North York Toronto COVID-19 Community Responsive Team, a Yee Hong health professional is available for the tenants at Seneca Tower, a Seniors Housing at 1700 Finch Ave, E. to deal with health and self-isolation issues related to the COVID-19 situation.
The health professional can refer the tenants to primary care physicians and community services via phone, virtual or in-person supports. This is an additional resource to help the tenants at Seneca Tower to mitigate the risk of COVID-19 and to address the secondary health effects of self-isolation and social distancing.
To connect with the health professional at Seneca Tower, please call: 416-940- 4817.
Jun 12, 2020 – Yee Hong Meal Delivery Service
During this unprecedented time, food access can become a challenge for older adults and seniors. Those living with limited mobility and/or a chronic illness such as dementia, limited technology access to order food, and who live alone are particularly vulnerable. To better support these individuals, Yee Hong has partnered with Sam Woo BBQ to deliver hot meals free of delivery fees to adults and seniors living in the community. This service is currently offered at Seneca Towers, Villa Elegance, and Yee Hong Garden Terrace and is generously supported by the Central East Local Health Integration Network's Ontario Dementia Strategy.
Jun 5, 2020 – We are all in this together!
Connecting Family with Residents – Yee Hong Centre Video Chat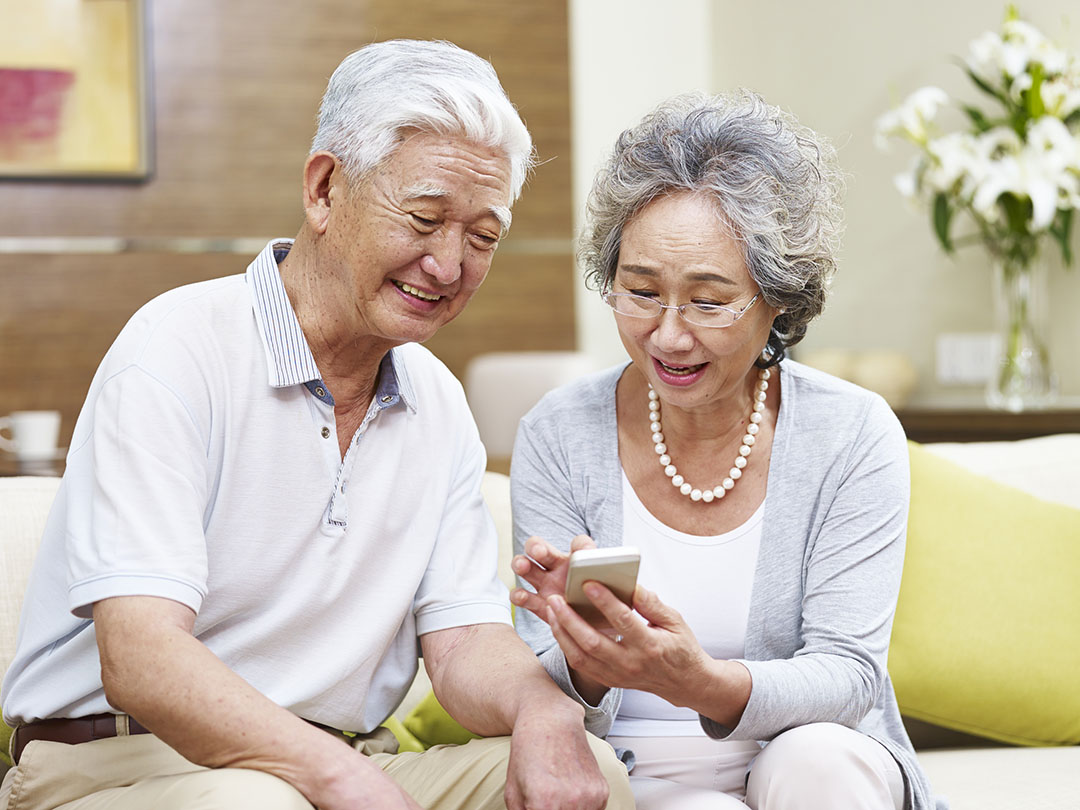 In order to support our residents and their loved ones during this time, we are providing video chat services to help our long-term care residents connect with their family members. If you would like to talk to your loved ones through video chat, please complete the online registration form below and we will get back to you with further information as soon as possible.
NOTE: We are receiving a high number of requests for video chats, therefore the response time may be delayed. We will answer requests on a first come, first served basis, as soon as possible. We thank you for your patience, and apologize for the inconvenience.
Video chat instructions
Using FaceTime (Apple devices only)
Using Skype
Adding Contacts in Skype
Find out more about the 2019 novel coronavirus (COVID-19), how to protect yourself, what to do if you're sick after you travel and how to recognize possible symptoms.