New Yee Hong Brand Logo
Yee Hong is also launching a new brand and logo. While we honour our long-time logo as a beloved symbol of our commitments and our traditions, we were advised by professionals that it is time for a refresh – to modernize our look and feel online.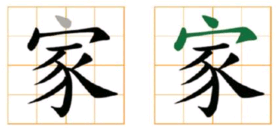 Yee Hong's new logo is a stylized reference to a traditional Chinese character for "family". We help take care of our residents and clients for their family members; we are their extended family; we are also a family at Yee Hong.
The new logo's bold strokes and colours depict energy, action and diversity. The new logo conveys a harmonious balance of innovation and tradition.