Programs & Services Development
Programs & Services Development is the research and development team of the Social Services Division at Yee Hong. It oversees the Active Senior Program, Yee Hong Training and Learning Centre, student placements and study tours.
Active Senior Program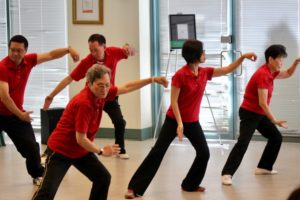 The program provides a broad range of social, recreational and educational activities for seniors to enhance their physical, emotional and mental well-being and develop an active and healthy lifestyle. It is an integral part of Yee Hong's commitment to providing a continuum of care that meets the changing needs of seniors living in the community.
A subgroup of the Active Senior Program, the Macrobian Club is a self-programming group for seniors under the sponsorship of Yee Hong. Established in 1991, the club organizes activities of various natures for members and operates a senior drop-in centre for members to meet friends, enjoy leisure pursuits and read newspapers and periodicals. An executive committee is elected bi-annually to manage the affairs of the club.
Current Programs
Eligibility
Seniors 55 years and older
Activities are also open to those under 55 years of age
Activities
Creative arts and interest cultivation
Exercise and fitness
Social networking
Education and learning
Fees
Fees vary depending on the activity. Membership is available for those interested in joining the Macrobian Club. Please contact individual centres for more information.
Application
Referrals are welcome from medical professionals, social workers, family members, friends or clients themselves.
Yee Hong Training and Learning Centre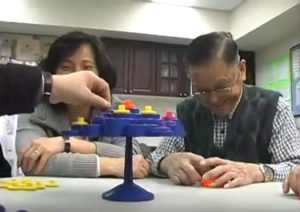 The Yee Hong Training and Learning Centre strives to empower seniors, family caregivers, professional care providers and students with knowledge, skills and wellness support through educational activities, programs and workshops. To date, the Yee Hong Training and Learning Centre has partnered with the Factor-Inwentash Faculty of Social Work from the University of Toronto and the Centre for Learning and Change in Canada and Hong Kong in providing educational activities such as: social effectiveness training for managers and staff, play intervention for dementia, study tours, social work and social service work student placements and cultural sensitivity and inclusion training. The Yee Hong Training and Learning Centre has also offered training in Canada and overseas, such as the University of Hong Kong, Hong Kong Baptist University, Hong Kong Institute of Vocational Education and Hong Kong Polytechnic University.
Student Placements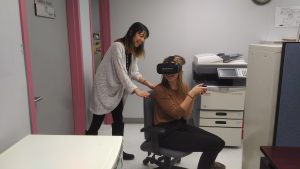 Yee Hong facilitates field placements for students who are registered in a social work or social service work program in a Canadian university or college requiring the fulfillment of a practicum. Placement students are typically matched with one or two field supervisors with extensive knowledge and experience in their field of study. Depending on the student's knowledge, skills and learning goals, learning is facilitated using a variety of methods, which may include: shadowing, observation, lectures, hands-on participation, role plays and site visits. Student placements may range from a few months to a year. Students from overseas universities are also eligible to apply.
Study Tours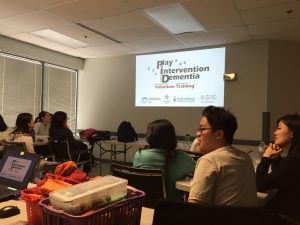 Yee Hong annually hosts study tours for groups of students and teachers. These study tours intend to provide an enriched learning experience where students and teachers have the opportunity to immerse into Canadian culture while learning about how Yee Hong's services meet the changing needs of seniors and family caregivers. Students will learn about various theoretical frameworks, policies and implications as well as engage in hands-on learning activities to develop practical skills and strategies. Study tours may range from a few days to a few weeks. Students from overseas universities are also eligible to apply.
Contact Us
Active Senior Program
Scarborough
Yee Hong Centre – Scarborough McNicoll and Yee Hong Macrobian Club
2311 McNicoll Ave., Scarborough
Tel: (416) 412-4571 ext. 2637
Yee Hong Centre – Scarborough Finch
60 Scottfield Dr., Scarborough
Tel: (416) 412-4571 ext. 5610
York Region
Richmond Hill Christian Community Church
9670 Bayview Ave., Richmond Hill
Tel: (416) 412-4571 ext. 2630
Mississauga
Yee Hong Centre – Mississauga
5510 Mavis Rd., Mississauga
Tel: (416) 412-4571 ext. 4610
Yee Hong Training and Learning Centre, Student Placements and Study Tours
Yee Hong Centre – Scarborough McNicoll
2311 McNicoll Ave., Scarborough
Tel: (416) 412-4571 ext. 2624