Yee Hong Garden Terrace – Life Lease Housing
Yee Hong Garden Terrace (Scarborough) was built in 2004, the life lease housing community is intended for independent living seniors. The community, comprised of Phase 1 and Phase 2, is located at 90 & 100 Scottfield Drive (Intersection: Finch/Middlefield), which is adjacent to the Yee Hong Scarborough Finch Centre, comprised of two buildings with a total of 308 units.
Life Lease
Purchasers are buying a life-long lease interest of the units giving them their right to live in the units for life. To understand more about life lease housing, you may review the Life Lease Housing Resource Guide provided by the Government of Ontario.
Yee Hong Garden Terrace (Scarborough) is comprised of 2 buildings (Phase 1 & Phase 2) with a total of 308 units. With 161 units of 1 bedroom, 140 units of 2-bedroom and 7 units of 3 bedroom. Amongst the 308 units, there are 15 duplexes, while 11 of duplex are 2 bedroom and 4 of them are 3 bedroom.
Design Features
Sensible design for Yee Hong Garden Terrace residents:
Large capacity elevator
Extra wide corridors with handrail on one side of all corridors
Automatic door access
Glass enclosed walkway connecting 2 buildings to ensure residents to enjoy the shared amenities
Shared amenities including: multi-purpose rooms, a multi-media room, game room and reading room
Features in every unit
Features available in every unit at Yee Hong Garden Terrace:
24 hours emergency response system
In-suite non-motion detector
In-suite intrusion alarm system
Individual heat pump heating and cooling system
Automatic switch-off of stove if smoke alarm is activated
Walk-in shower stall completes with seating and grab bar
Grab bar around toilet
Click here to view the floorplans
Community Services
Community Service living in Yee Hong Garden Terrace:
Variety of Life Enrichment programs Monday to Friday
Meals delivery to unit, if eligible, Monday to Friday
Shopping trips to nearby malls
In house physiotherapy
*Services above are subject to change without further notice depending on resources availability and with potential fees/charges*
Eligibility
Required Age as Resident: 55 or older
Purchaser: No age requirement
All 308 units are now sold. Prospective purchasers may purchase their interested units from the resale market, and fill in this form for Yee Hong Business Services Department to contact.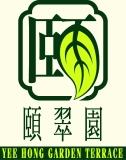 Contact Us