Volunteer and Make a Difference
Volunteering for Yee Hong is a fulfilling and rewarding experience. Our volunteers embrace the Yee Hong Values: We Care, We Collaborate, We Commit. Whether conducting programs, visiting seniors, delivering meals, transporting seniors or doing office work, volunteers' service helps our seniors enjoy a more fulfilling life. With the contribution of over 1,000 service volunteers every year, Yee Hong is proud to be a world leader in providing quality services for older adults, from the healthy to the very frail.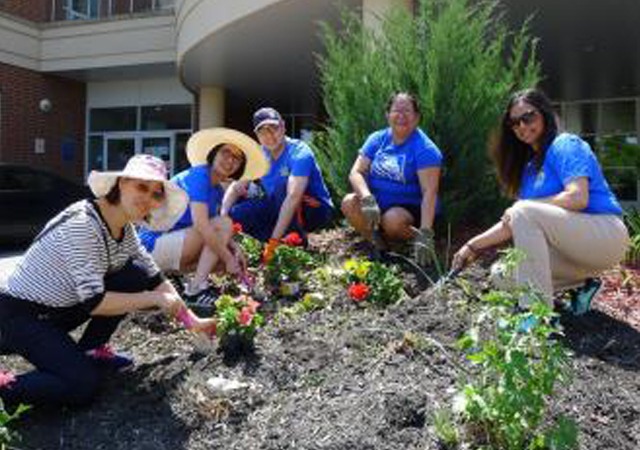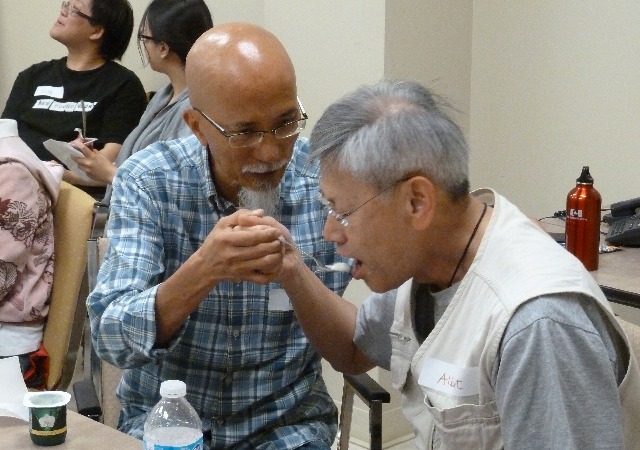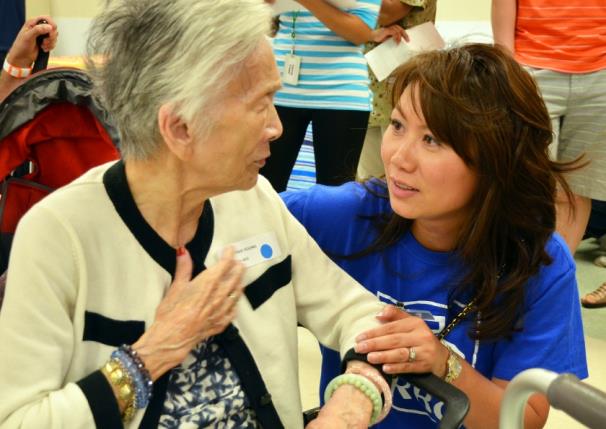 STEP 1 - Submit a Volunteer Application
Application Form
Apply online: please fill out the online Volunteer Application Form. An email address is needed for the online application form. (For further instructions, please refer to the Guide for Online Volunteer Application Form.)
If you do not have an email address, or are sharing an email address with another volunteer, you could download and complete the Volunteer Application Package, and email or mail it to us (addresses are available in the "Contact Us" section of this page).
Volunteer Opportunities
You will find the information on our main volunteer positions, their requirements and main locations in the volunteer application forms. More details about each volunteer role will be introduced at the orientation session.
STEP 2 - Attend an Orientation Session
You will be invited to a Volunteer Orientation Session, which will provide you with more detailed information on our volunteer opportunities and the requirements for the specific volunteer roles.
STEP 3 -Complete TB Screening and/or Vulnerable Sector Screening (If Applicable)
Tuberculosis screening
Some volunteer positions require Tuberculosis (TB) screening. If you are interested in these volunteer opportunities, please take the Tuberculosis Surveillance Protocol form to your doctor for testing and completion, and return it to our Volunteer Development team before the placement is assigned.
Vulnerable Sector Screening
For volunteers aged 18 or above, some volunteer positions require Vulnerable Sector Screening. More details about the Vulnerable Sector Screening process in different geographic regions will be introduced at the orientation session. Before you start your Vulnerable Sector Screening application with the regional police, please first contact our Volunteer Development staff to get the necessary form or letter from us.
STEP 4 - Placement and Role-Specific Orientation
Commitment
A commitment of at least three months is required from all volunteers, except students volunteering in the summer. Some assignments such as Friendly Visiting would require a longer commitment.
Placement
We will arrange a placement for you based on your expressed interests, learning objectives and time availability. Your assigned department will give you a workplace orientation and support you throughout your time at Yee Hong.
STEP 5 - Begin Volunteering
Board Opportunities
If you are interested in joining the Board of Directors for Yee Hong Centre for Geriatric Care, please click here for more details.
Contact Us
Scarborough and Markham
Yee Hong Centre – McNicoll & Markham
2311 McNicoll Ave., Scarborough
Tel: (416) 412-4571 ext. 2611
Fax: (416) 321-6313
Email: david.lee@yeehong.com
Yee Hong Centre – Scarborough Finch
60 Scottfield Dr., Scarborough
Tel: (416) 412-4571 ext. 5641
Fax: (416) 321-0034
Email: karen.wong@yeehong.com
Mississauga
Yee Hong Centre – Mississauga
5510 Mavis Rd., Mississauga
Tel: (416) 412-4571 ext. 4640​
Fax: (905) 568-0026
Email:  pinky.man@yeehong.com